Vodafone Ghana Foundation (VGF), a subsidiary of Vodafone Ghana, has donated 200 brand new Lenovo laptop computers to Kwame Nkrumah University of Science and Technology (KNUST). The CSR team of Vodafone Ghana led by Madam Tawa Bolarin made the donation when the delegation paid a courtesy call on the Vice Chancellor, Professor (Mrs) Rita Akosua Dickson.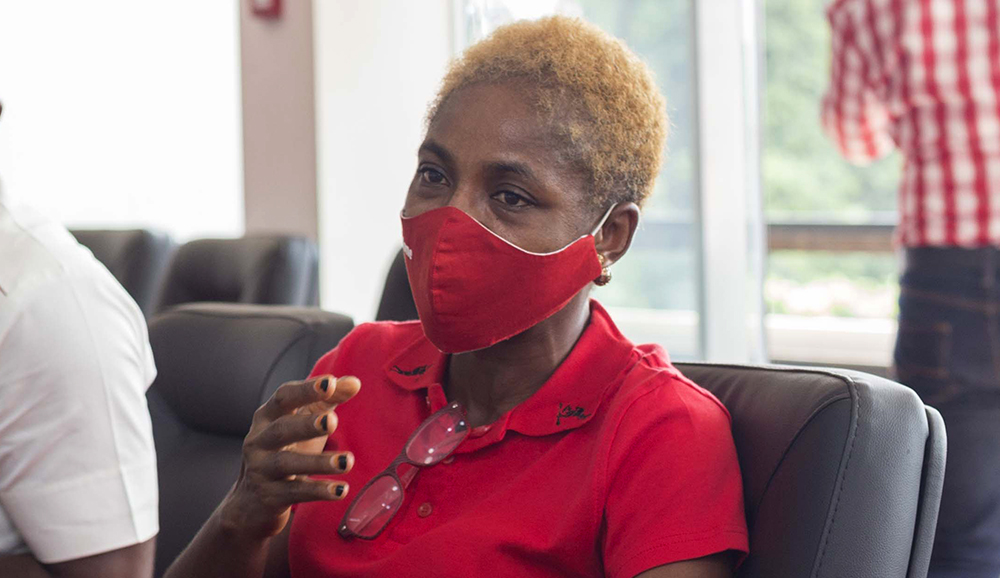 The Director for the Enterprise Unit, Vodafone Business, Madam Tawa Bolarin said that Vodafone Ghana is honoured to support brilliant but needy students of KNUST with laptop computers to aid them in their online studies. She said that Vodafone Ghana Foundation made the donation as part of its Corporate Social Responsibility (CSR) to its publics in celebrating 12-years of excellence in the telecommunication industry in Ghana.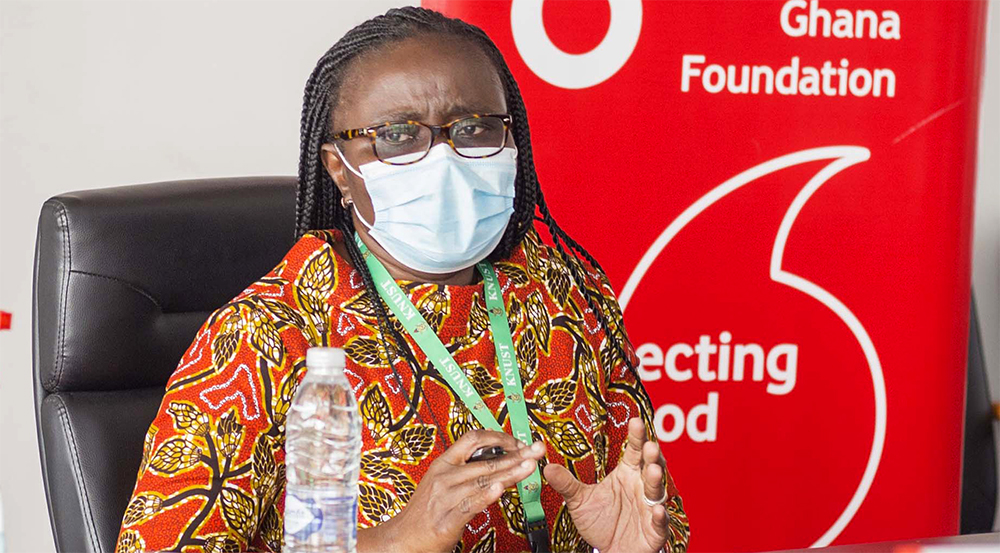 Professor (Mrs) Rita Akosua Dickson expressed gratitude towards the foundation in supporting the 'SONSOL' Project. The Vice Chancellor said that, 'as a university the mandate to train brainy and excellent minds cannot be done in isolations' and as a result, KNUST always believed in building stronger partnerships. She said, the Covid-19 pandemic has affected teaching and learning at all levels of education and as such, KNUST, a science and technology University has migrated teaching and learning unto its' virtual platforms necessitating the need to support needy students with laptop computers to help in their studies.
In her speech, Professor (Mrs) Rita Dickson, revealed that a criterion has been set for the selection of these brilliant but needy students. And that, when it is time for the distribution, all the partners who have supported the 'SONSOL' Project would be invited to witness the ceremony. She assured the delegation that the laptops will be given to deserving students.
Vodafone Ghana Foundation was launched in 2009 to support sustainable initiatives that drive social change, improve people's lives and solve pressing social needs. The Foundation also provides a formal process for charitable contributions to be made to communities, community groups and Non-Governmental Organizations (NGOs) in Ghana.
With the vision to be regarded as the most caring telco brand in Ghana, by empowering and giving access to tools and facilities that support sustainable social change, the Foundation has introduced several initiatives to drive its new strategic objective of becoming a technology-oriented Foundation, combining charity work with technology to deliver transformational projects that improve and enhance the living conditions of Ghanaians.