We all have different priorities in life. What seem to be the best achievement for one becomes the least for another while those things that some see as distraction happens to be another's ultimate goal in life. Sometimes it looks like misplaced priorities while in other sense, its just what we desire at the moment.
For many people, being serious and goal oriented is getting your BSc degree at a young age, do your Masters and PhD at a quite young age and face life in full while others think otherwise. They see those things that come with youthfulness as a priority of life. Things like clubbing, socializing, working or learning a skill etc as necessity before tge degree thing comes.
A certain lady with the twitter username @Taoleighgoffe has cried out that she regrets getting her PhD at the age of 26 years. According to her, she missed those times for party, working, exploring life as she couldn't get any of these because of her academics and pursuant of degree.
See below: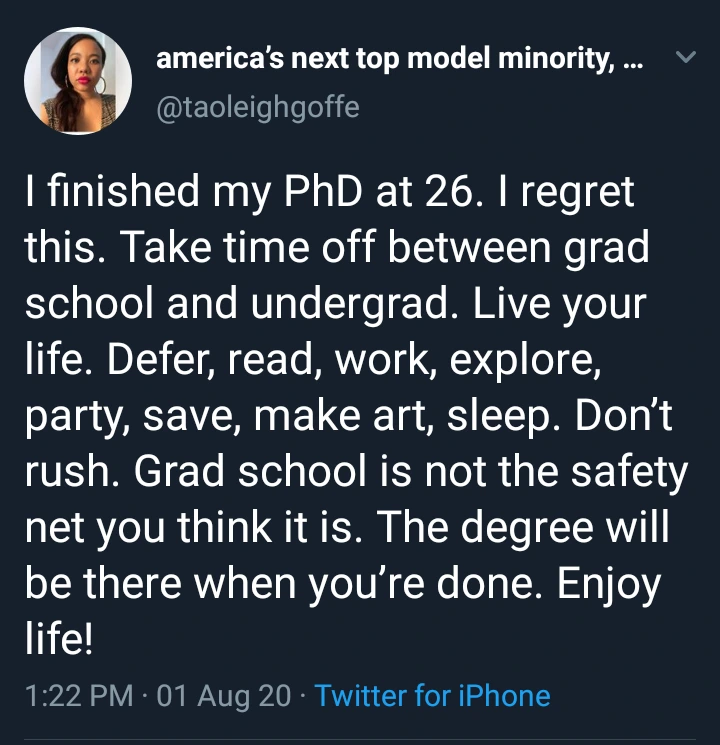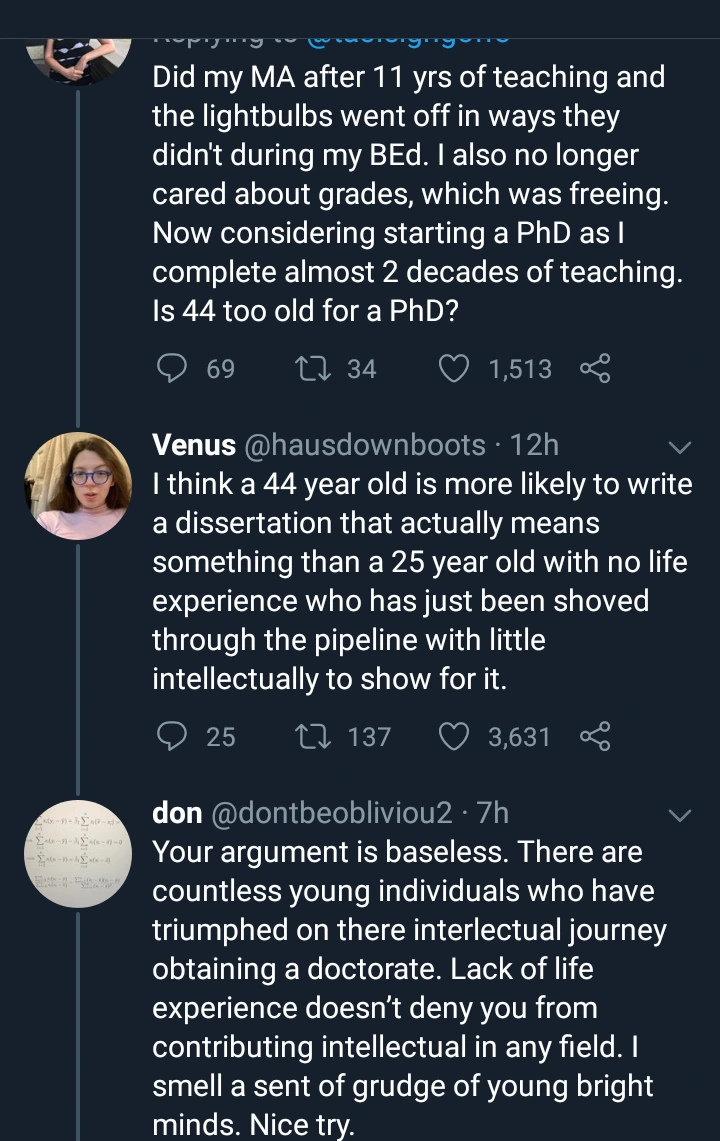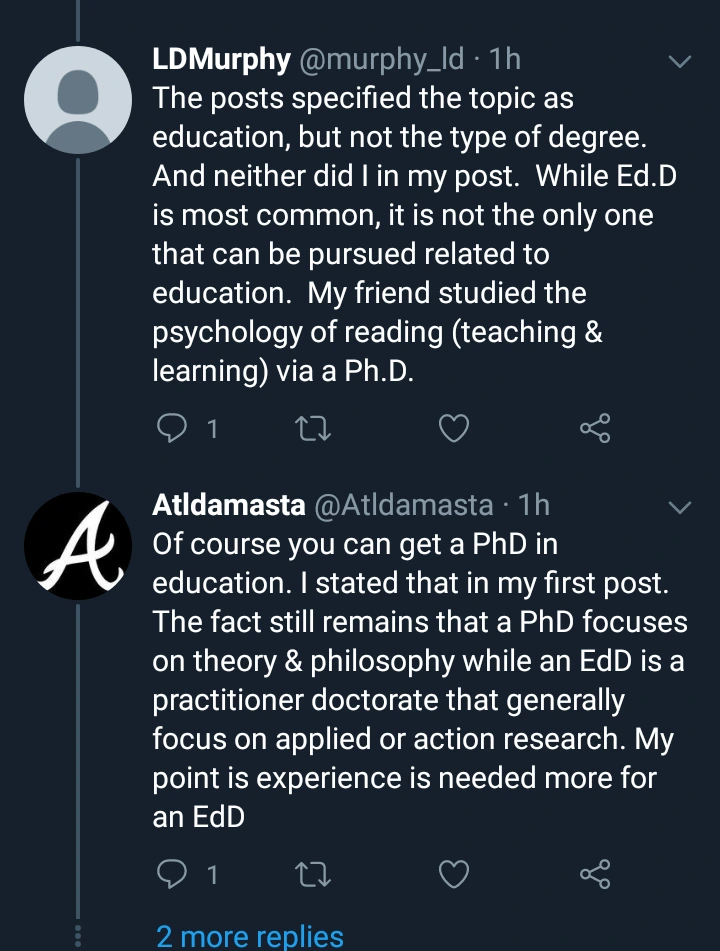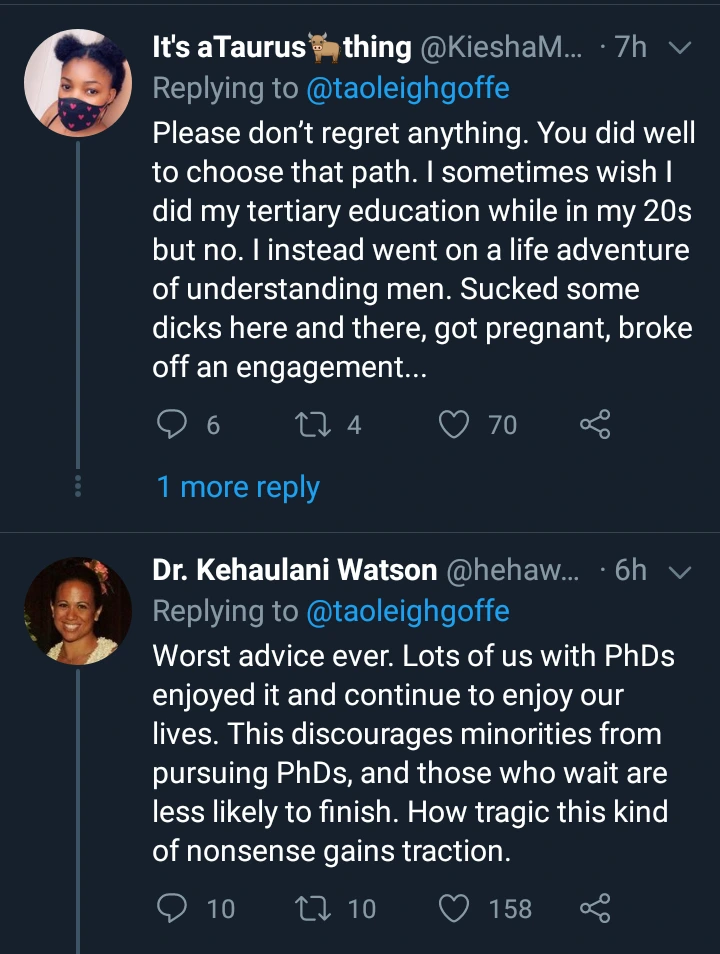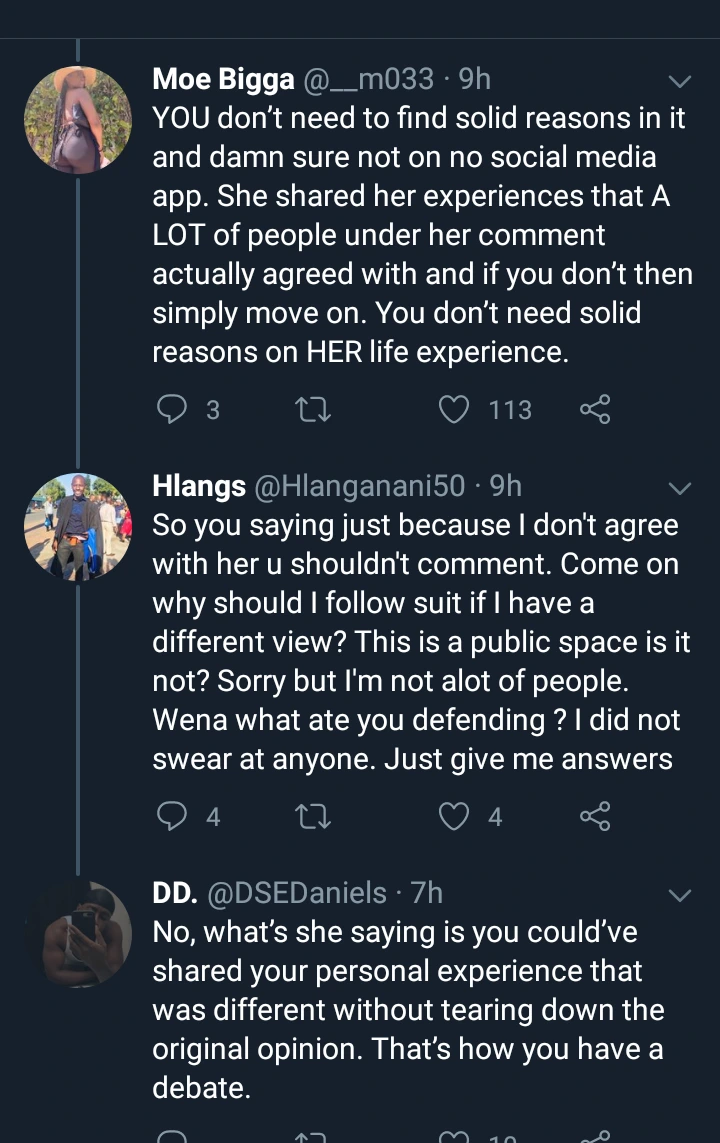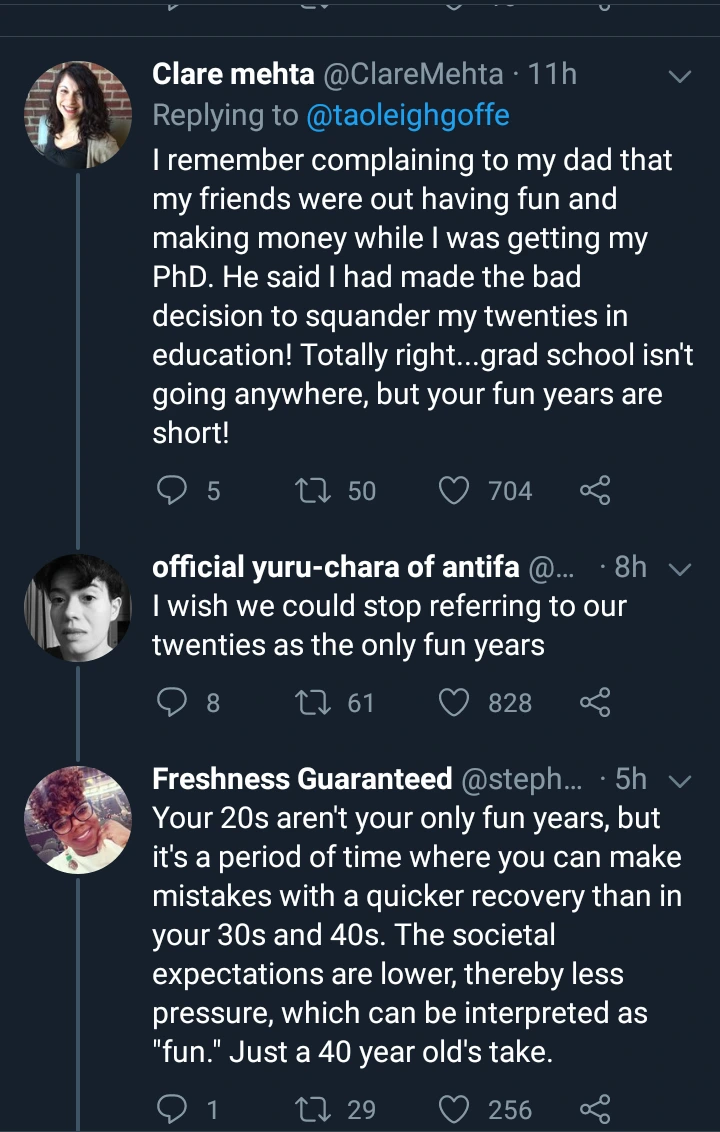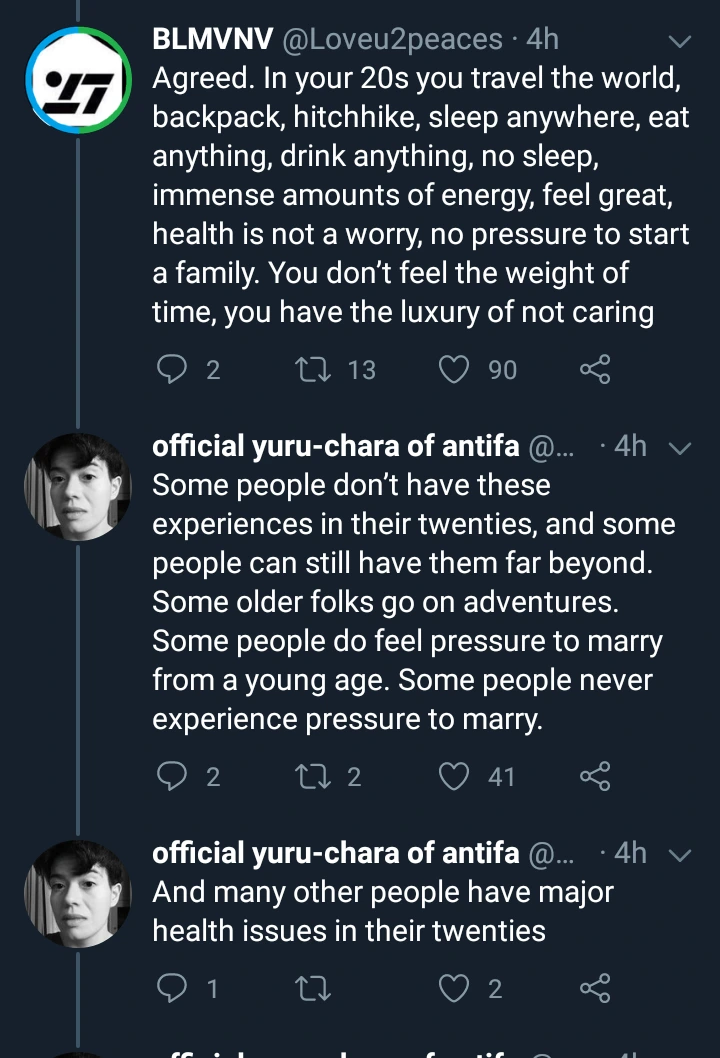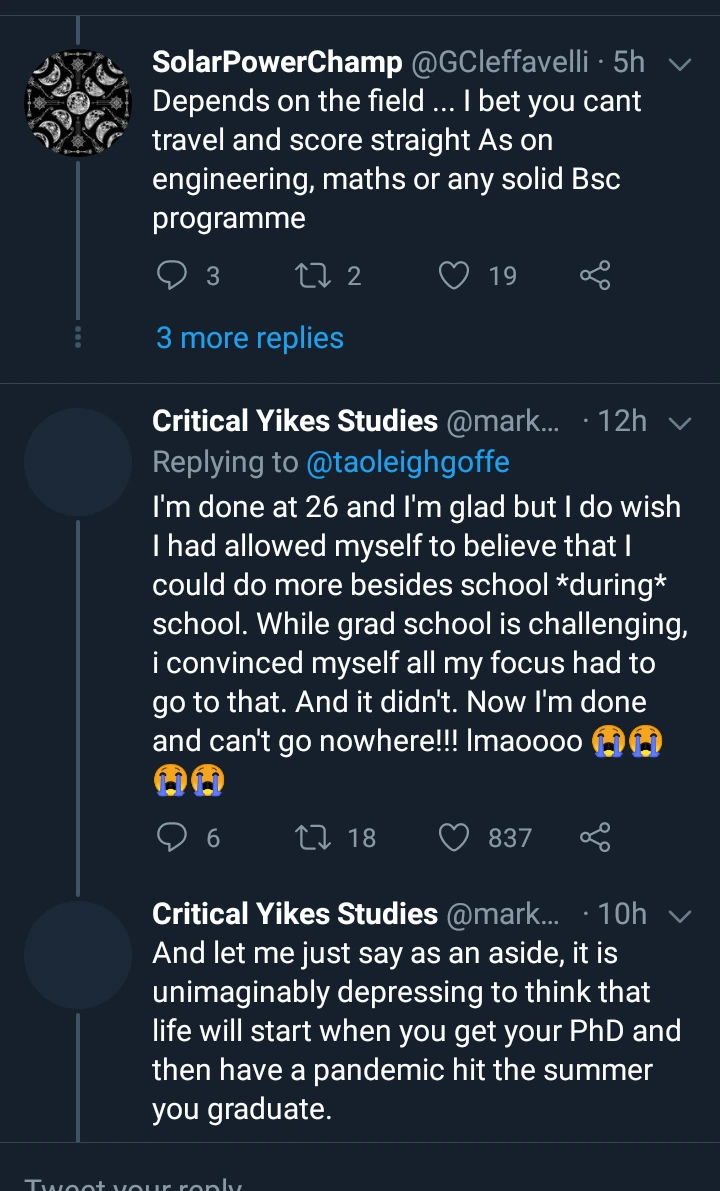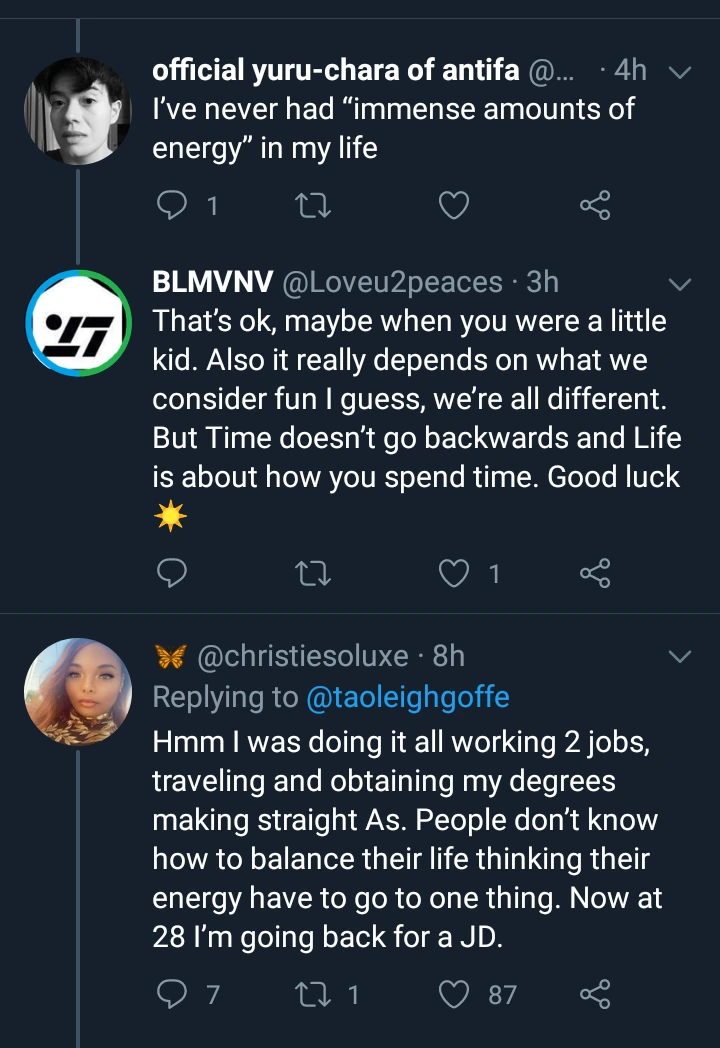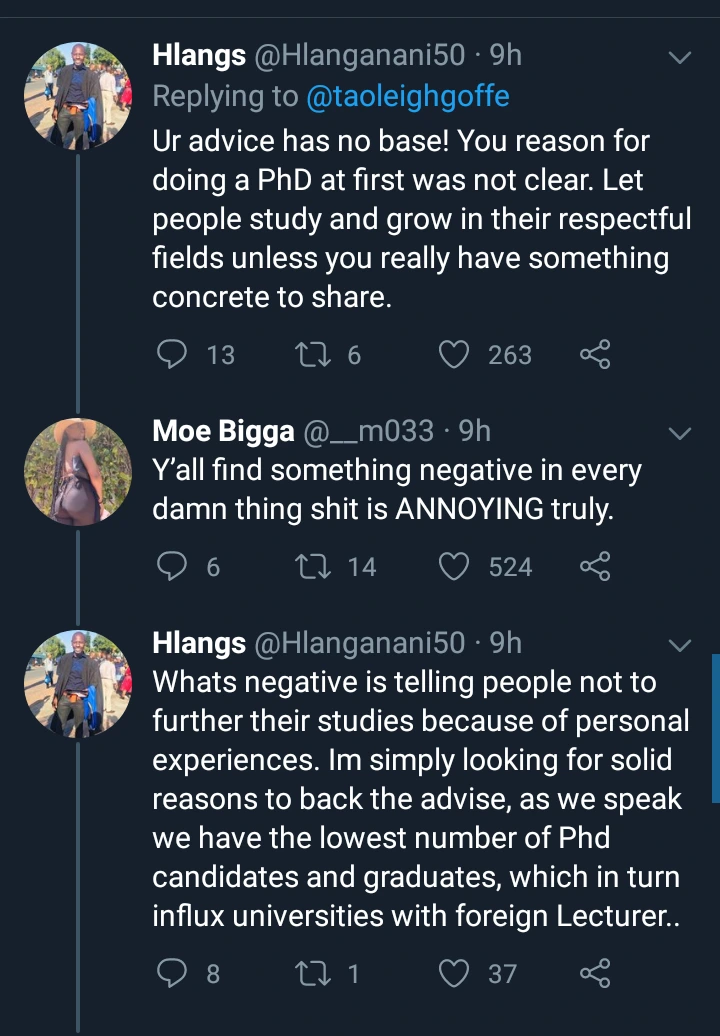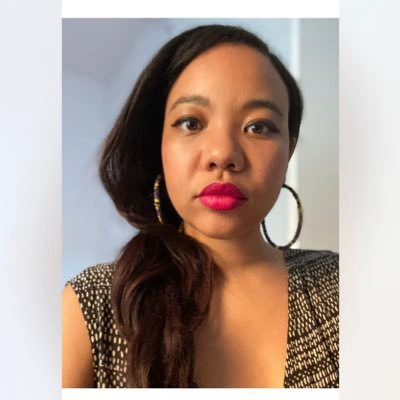 We all have our priorities in life and any chosen should be properly adhered to. Education is good, same as good grades at a young age but if you can, try to get a skill and explore real life situation first before entering the university. It will help you understand life more while you're there and even when you're out.
Source: winnaijatv.com