This season of Big Brother Naija tagged Big Brother Naija Lockdown can be said to be one of the best so far after Bisola's season.
Really good and we're enjoying all the twists that comes with it. It's no surprise that people who never liked the show before are currently 100% hooked to the extent that people abroad are looking for how to be viewing it from over there. No be small entertainment o
Notwithstanding, there are so many annoying things that have been going on in the big brother naija house this season that really pisses me of. But, I'll be mentioning just 5 of them. If it pisses you off too, let me in know in the comments section below
1. Ozo and Nengi Situationship🙄
Ozo informed everyone of his naievity in 'woman matter' and we can say we really understand. He was that guy that never really gave women attention all through his schooltime, focusing on reading and getting his distinctions. Also, regardless of the fact that he really never had time for women, he however loves girls with big ass, especially the light skinned ones. UNFORTUNATELY for him, he found his spec in the house – Nengi.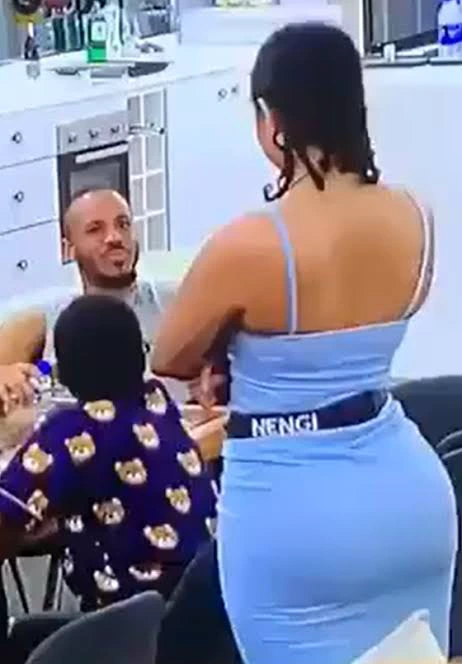 Nengi has proved so far to be an unreliable flirt, whilst jamming the heads of Ozo and Prince. She has clearly told Ozo that she doesn't like him enough to date him. She even mentioned that she has someone else outside the house. She even complained to other housemates of his jealousy and insecurity STILL Ozo doesn't know how to move on with his life, focusing on getting the money. Biggie himself helped him to rightly decide on what his focus should be – Nengi or the Money – and he chose the money which is very wise of him. So, WHY DOES OZO KEEP CRUMBLING LIKE A BISCUIT WHENEVER NENGI APPEARS???? Nawa o🙄
2. Lilo and Eric Entanglement 🙄
The day you try to force a guy to be with you is the day you loose your value as a woman. Lilo is absolutely beautiful, one of the finest girls in the house. When she first got into the house, she had this vibe and charisma that suggested that she could possibly win the money. She even trended on Twitter!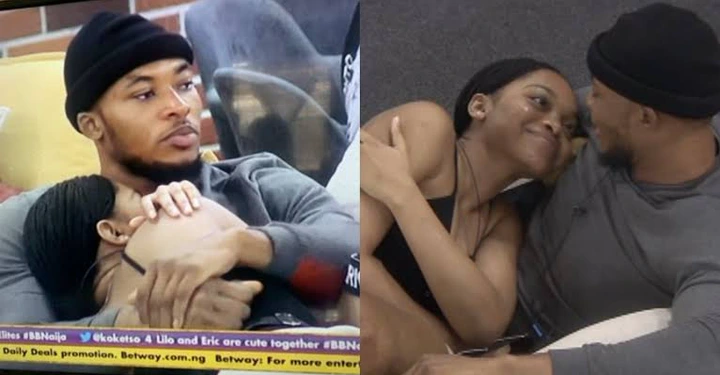 Until she started liking Eric which is not even a problem, except that it is way too much. We all know how painful to realise that we like someone more than they like us. But shouldn't that ginger you to move on with your life especially when you even already have a boyfriend outside the house? But No, Lilo is always all over Eric and everyone now knows that she is forcing herself on him which has made her loose so many fans already. Right now, she is one of the weakest housemates with the lowest number of fans because of her clinginess. These girls never really learn sha.
Source: winnaijatv.com