Holding all other things constant, prominence can be evidently equated to one's class or social standing in society to a very high extent, taking into consideration people's education background and the kind of work they do in society.
As society keeps investing so much in us, there's the need to also make a conscious effort to give humanity the best of service it needs at all times.
I have always, with all confidence, opined that Ghana is forever blessed with a constellation of rich human resources, who at all times strive to parachute the flag of the nation to a higher height, especially on the global market.
However, just as every country has its own challenges and tough times, we shall soon conquer all the weaknesses and threats that are driving the nation back.
You and I have a very great responsibility in that regard; we can, we must make it happen because Ghana needs all our efforts and strengths.
Amidst some heartbreaking failures by some high ranking officials, particularly politicians in the country, we must do the best we can to give the necessary service to society by excellently putting into effective use, all the skills, knowledge, experience, and wisdom we have acquired through the various forms of education.
Today, we have the chance to explore the judicial service and trace the historical trends of some personalities, who have distinguished themselves in all facets of life, to leave an indelible mark for the current generation, and those yet to come.
All the educational background, (especially secondary schools attended by these great personalities), coupled with their track record, achievements, and a bit information on your personal lives, will be comprehensively and extensively unfolded subsequently in this article.
The first personality on our list is Justin Amenuvor, Esq.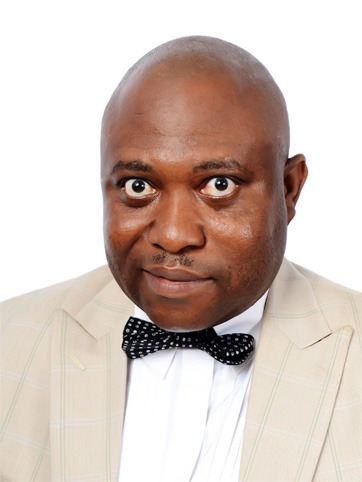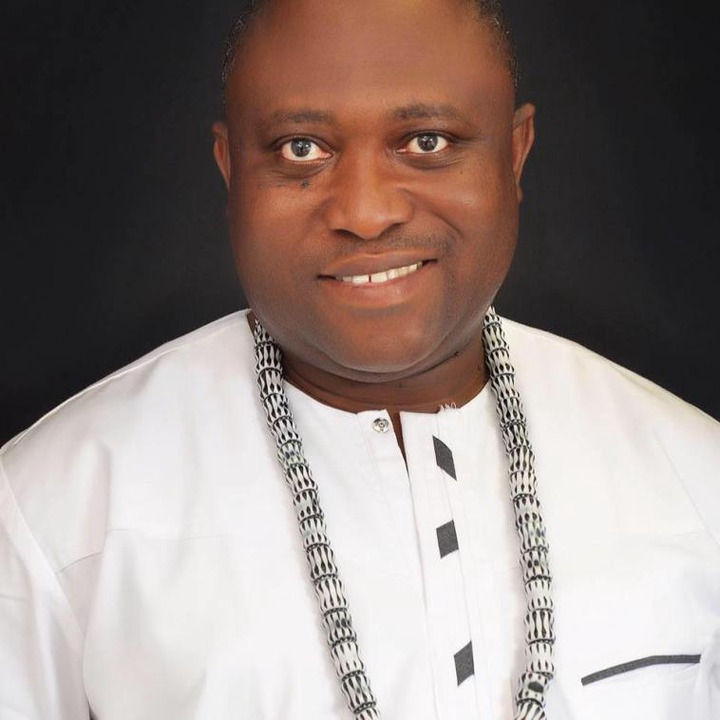 View pictures in App save up to 80% data.The Managing Partner of Amenuvor and Associates, Arbitrator, Lawyer and Lead Counsel of the first respondent (the Electoral Commission of Ghana) regarding the ongoing 2020 Election Petition in the Supreme Court, was called to the Ghana Bar in 1995.
Prior to that, he graduated with LLB from the University of Ghana, Legon.
Among the professional associations Amenuvor is a member of include; Ghana Bar Association, Commonwealth of Lawyers and International Bar Association.
Justin also has a track record of chairing numerous governmental and private organizations in Ghana and beyond.
Meanwhile, in 2007, Amenuvor Esq was appointed a Notary Public for Ghana.
Between 2013 and 2018, the renowned arbitrator served as the Secretary of the Ghana Bar Association, and has specifically also served as the Acting Secretary of the Greater-Accra Bar Association.
His record in arbitration matters is just exceptional, and due to his rich expertise and experience in legal issues, his relationship with Arbitration Centres in the country is an indestructible one.
On several occasions, he has served as a counsel in issues of arbitration, and he often times does it solely and occasionally with a group of arbitrators.
Amenuvor has won many cases pertaining to company law, employment, property, probate, family, land as well as commercial transactions in the Supreme Court, Court of Appeal as well as Trial Courts.
Initially, Justin worked with Tetteh & Co. over a decade as a Pupil, and later climbed to become a Senior Associate.
Currently with over 23 years experience in Private Practice and Legal Matters, Amenuvor has been able to represent a number of multinational and national industries, financial organizations, governmental agencies and individuals in appellate and trial courts.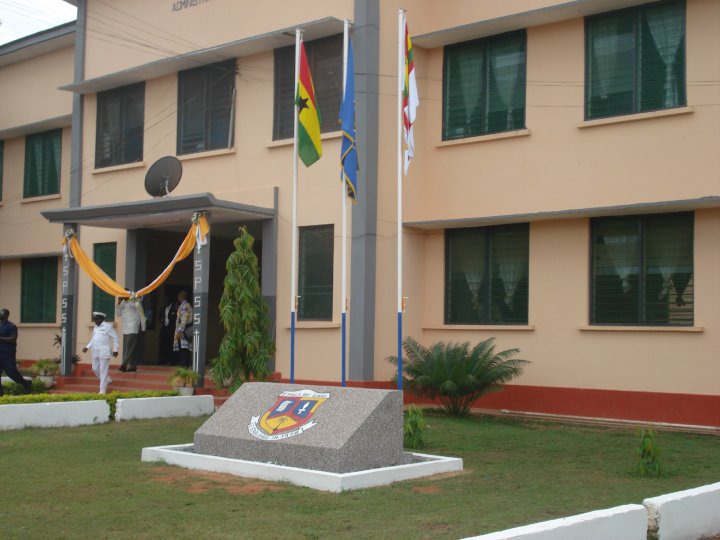 View pictures in App save up to 80% data.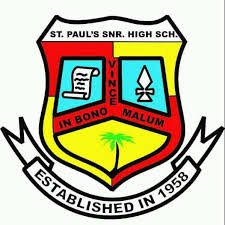 Justin Amenuvor had his secondary education at St. Paul's Secondary School, Denu, Volta Region, Ghana.
Undoubtedly, the school must be really proud of him.
2. Nana Adjoa Adobea Asante, Esq.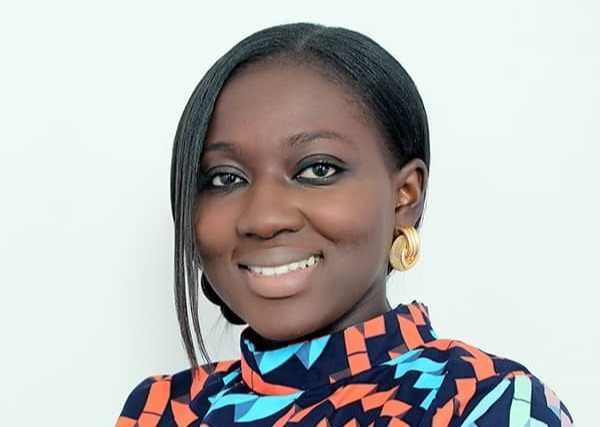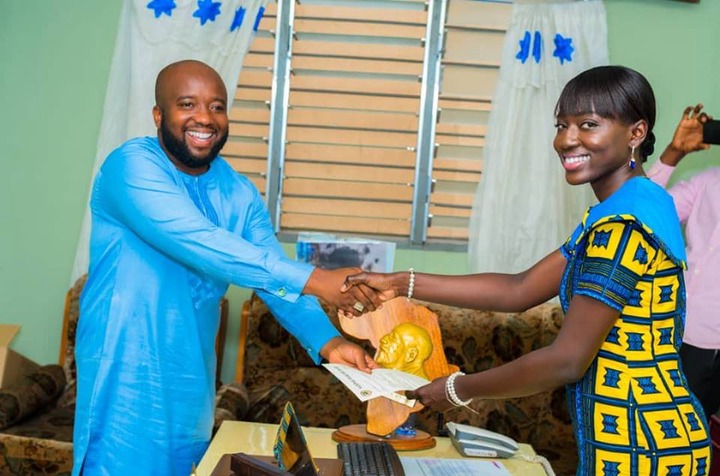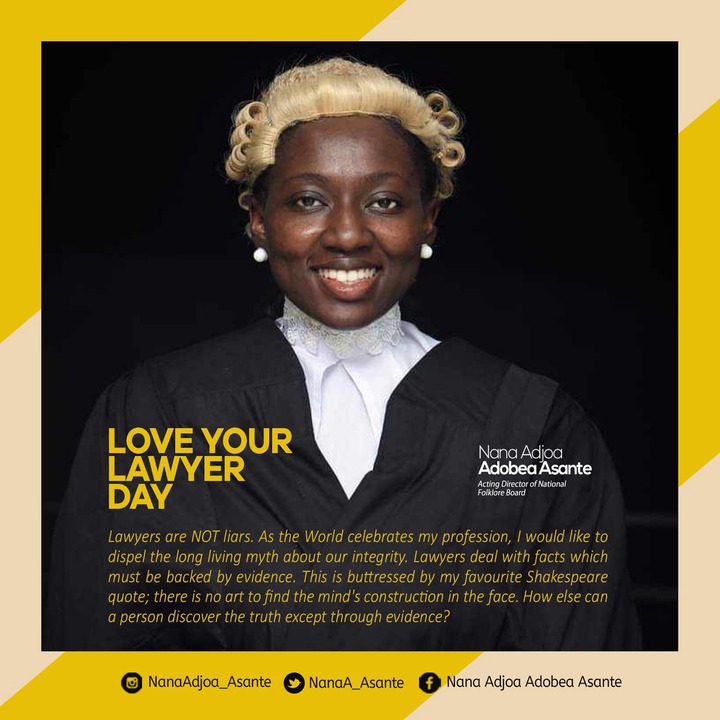 View pictures in App save up to 80% data.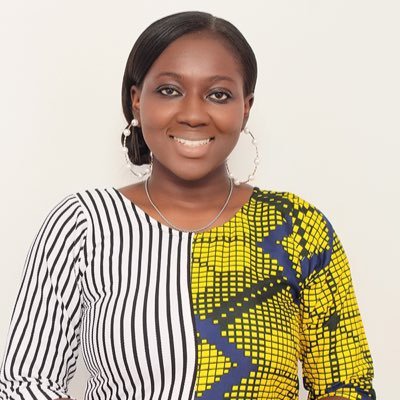 Regarded as one of the youngest and promising Ghanaian Agency Heads, Adobea completed her Law Degree at the Kwame Nkrumah University of Science and Technology, and subsequently obtained a Professional Law Degree from the Ghana School of Law.
Before commencing a Master's Degree in Gender, Peace and Security at the Kofi Annan International Peacekeeping Training Centre in Accra, Ghana, lawyer Asante participated in a six-month Professional Development Program, through a rigorous selection process by the Italian Association of Law Firms, where she earned Certificates in International Anti-Corruption and Sustainable Dispute Resolution from the University of Milan, Italy in 2017.
Her track record in promoting and protecting Ghanaian Folklore is just outstanding, as she took the mantle to represent the nation at the WIPO Intergovernmental Meeting on Traditional Knowledge and Traditional Expressions.
Her rich expertise in commercial litigation, intellectual property and corporate governance has enabled her work with Ghanaian and International law firms including JLD & MB Legal Consultancy, Scarlet Macaw Legal Practitioners as well as MCTM Milan and Fresh Fields Bruckhaus Derringer.
Nana Adjoa is the brain behind the drafting of the Memorandum to Creative Arts Bill as well as the setting up of the Creative Arts Rights Courts.
She also played a very critical role in the establishment of Folklore Clubs in some basic schools in the country, coupled with the facilitation of UNESCO Needs Assessment of Ghana's Intangible Cultural Heritage Project.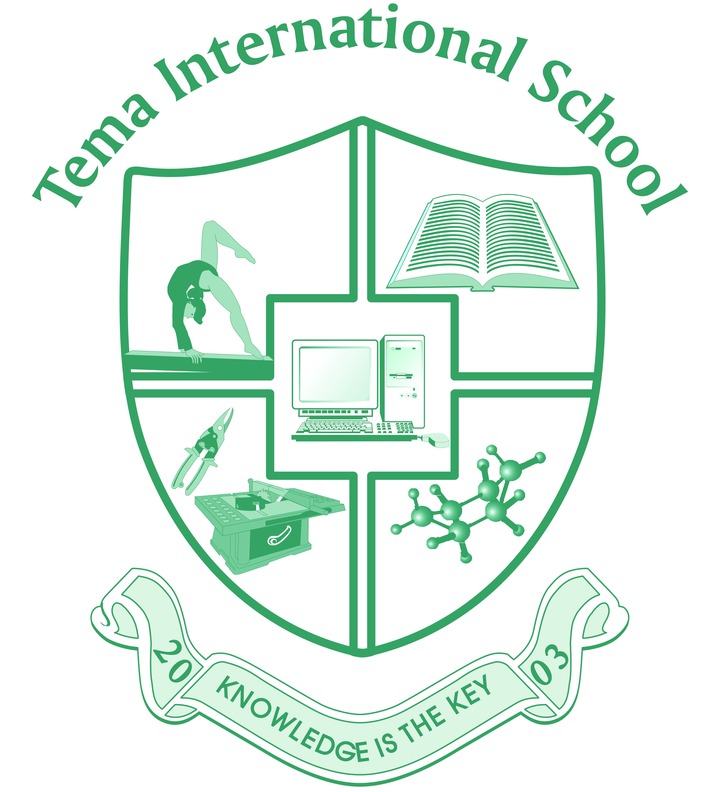 View pictures in App save up to 80% data.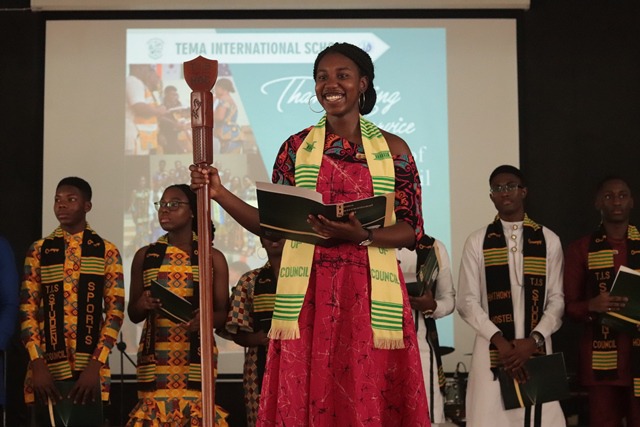 View pictures in App save up to 80% data.The Founding Director of Social Bridge, Acting Director of the National Folklore Board and Heritage Fund Committee Member had her secondary education at Tema International School, Tema, Ghana. 
3. Marrietta Brew Appiah-Oppong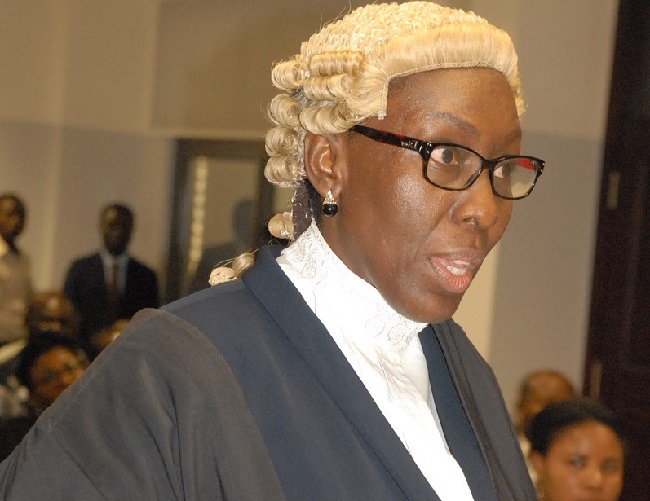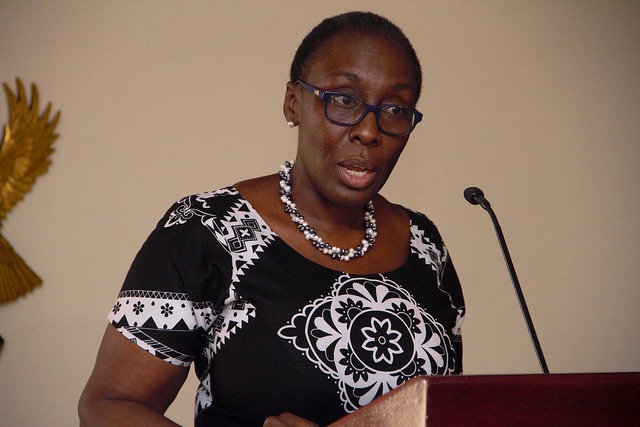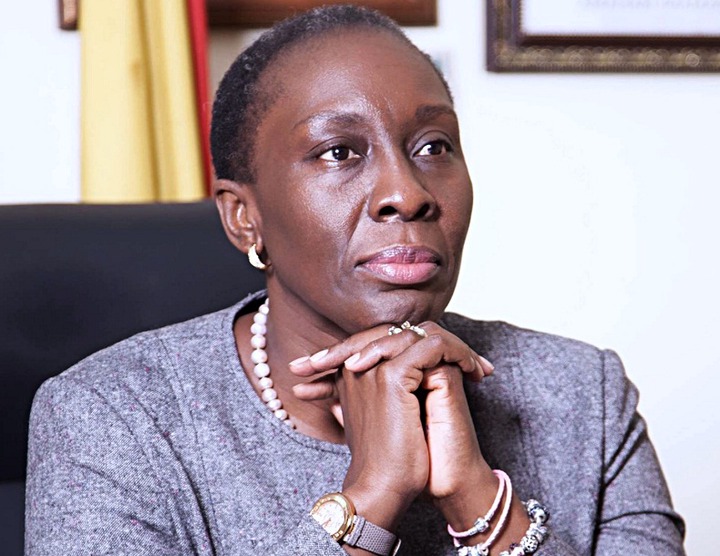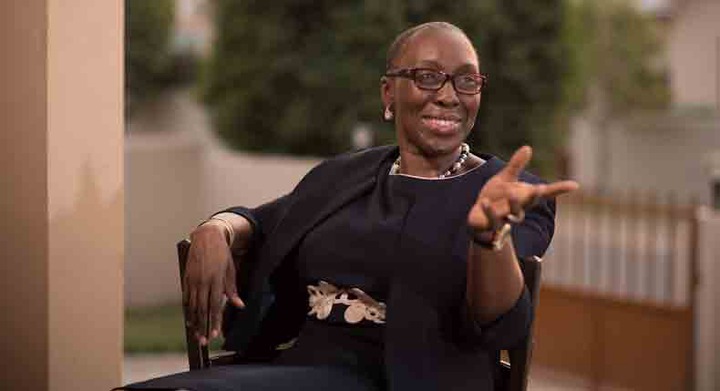 The Ghana Association of Restructuring and Insolvency Advisors (GARIA) Honorary Council Member, former Ghanaian Attorney General, Minister for Justice, Legal Practitioner and Volta River Authority Board Member is married with three children.
Prior to her Postgraduate Degree at the Institute of Social Studies, Hague in the Netherlands, Brew obtained a Bachelor of Law Degree from the University of Ghana, Legon as well as a Professional Law Certificate from the Ghana School of Law, Makola, Ghana.
She commenced her legal practice at Fugar and Co. Law Firm before partnering with Lithur Brew and Co. Law Firm.
The renowned lawyer has over 23 years in legal practice with a touch of political experience.
In 2009, Brew was appointed by late President Professor John Evans Atta-Mills to serve as a Board Member of VRA.
She was subsequently appointed by former president John Dramani Mahama, between 2013 and 2017, to serve as the country's Attorney General as well as the Minsiter for Justice.
Currently, Marrietta Brew is serving a three-year period on the International Chamber of Commerce's Court of Arbitration, from July 1, 2018 to June 30, 2021.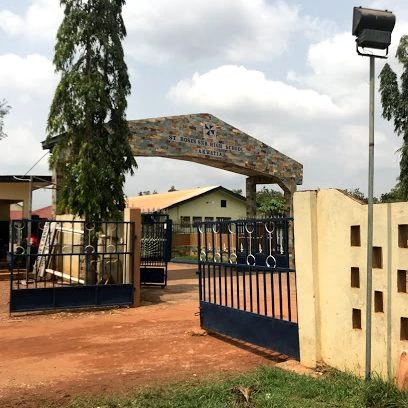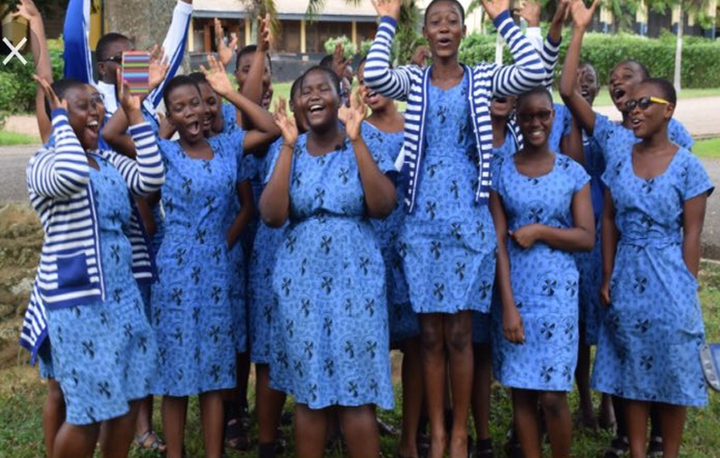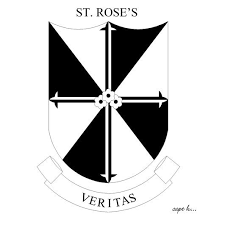 .Marrietta Brew Appiah-Oppong obtained her Ordinary Level Certificate and Advanced Level Certificate from St. Roses Senior High School, Akwatia, Ghana.
I'm pretty sure the school is really proud of her.
4. Justice Yaw Appau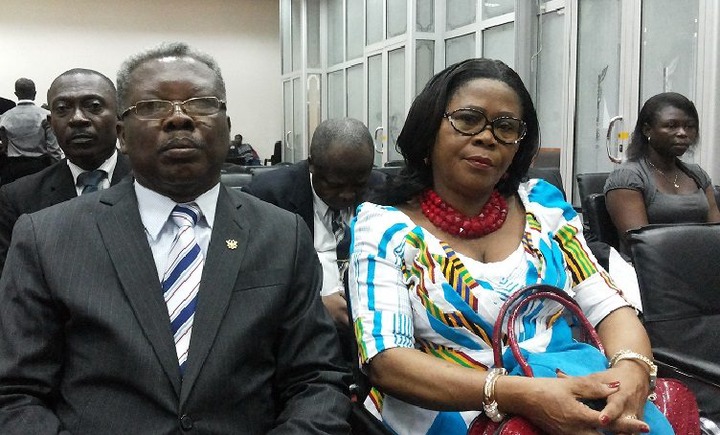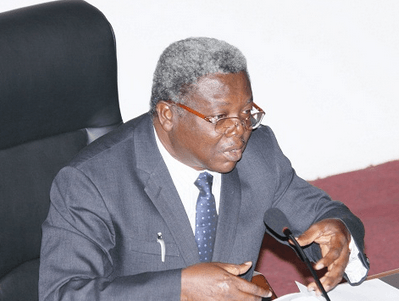 Born on August 2, 1951 at Badu in the Tain District of the defunct Brong-Ahafo Region of Ghana, Yaw Appau has assumed a number of corporate roles including a former teacher at Droboso L/A Middle School and Frema L/A Middle School (from 1971 to 1977) as well as Headmaster of Subingya L/A Primary School, Deputy Secretary of the then Brong-Ahafo Region, Member of the National Investigations Committee in 1984, Sekondi District Magistrate (from 1991 to 1995), Shama and Cape Coast District Magistrate Courts Supervisor, among others.
Prior to his appointment as an Appeal Court Judge in 2006, Justice Appau served as a judge in the High Court, coupled with his supervisory role in the Ashanti Region High Court.
While excellently executing his tasks as an Appeal Court judge, Appau was also tasked as the the Sole Commissioner of Inquiry to investigate Judgment Debts, coupled with other matters of concern in the country.
Meanwhile, in 1982, Appau served as Barrister and Solicitor of the Supreme Court when he was initially called to the Ghana Bar.
This gave him a great opportunity to receive a ten-month International Relations Training Course in Havana, Cuba.
Appau also once did a private legal practice with Sunyani's Barimah Chambers.
Appau is an active member of the Association of Magistrates and Judges of Ghana as well as other local and International associations.
In 2015, Yaw Appau was nominated, vetted and sworn-in as a judge of the Supreme Court.
Currently, he is part of the seven-member panel hearing the ongoing 2020 Election Petition in the Apex Court.
Appau holds a Bachelor's Degree in Law and Political Science from the University of Ghana, Legon.
He then proceeded to complete his studies at the Ghana School of Law in 1982, and in December same year, he was called to the Ghana Bar.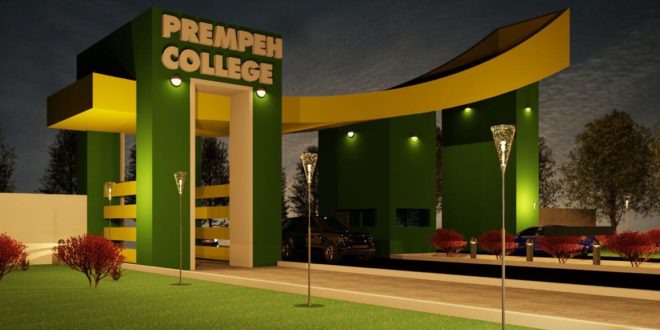 View pictures in App save up to 80% data.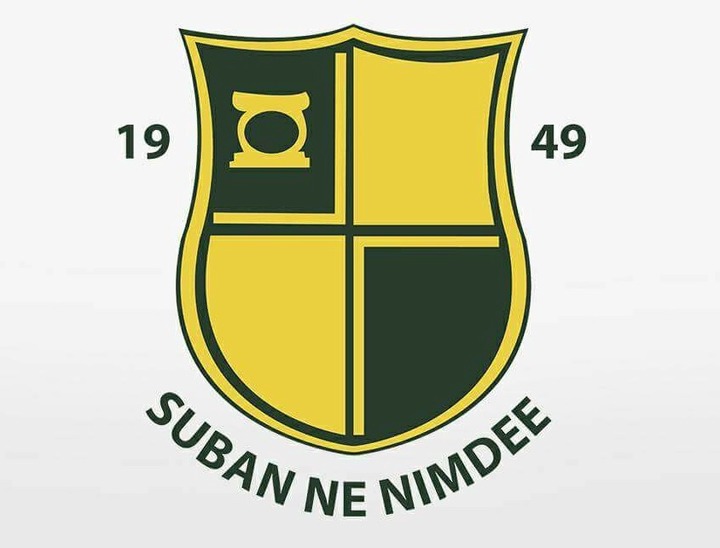 Justice Appau commenced his secondary education at the Prempeh College in 1965, but due to financial challenges, he dropped out, and joined the Ajumako Teacher Training College, where he earned Teachers' Certificate 'A'.
However, Appau later registered for the Ordinary Level Certificate and Advanced Level Certificate as a private candidate.
5. Francis-Xavier Kojo Sosu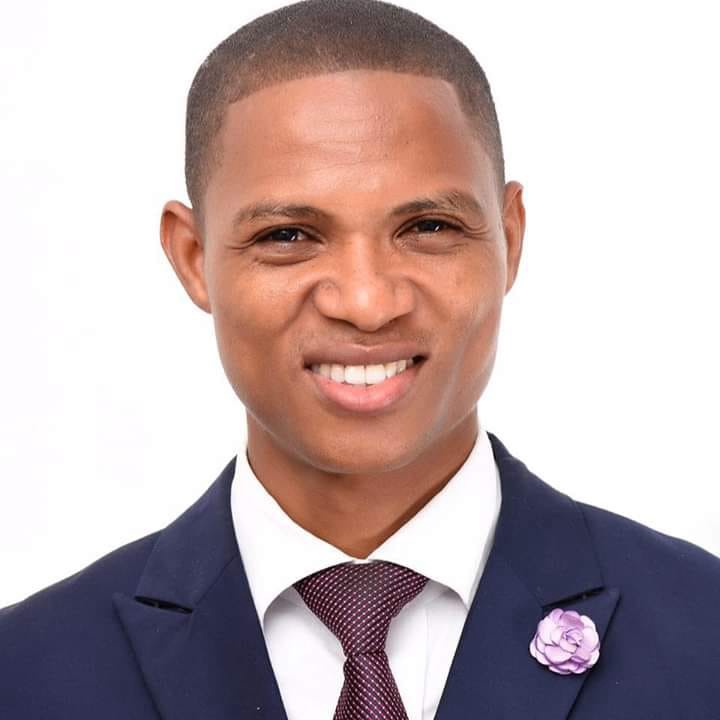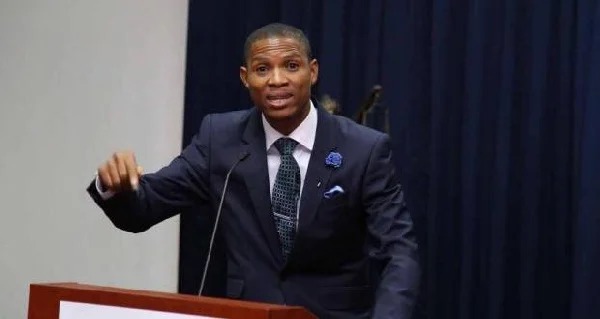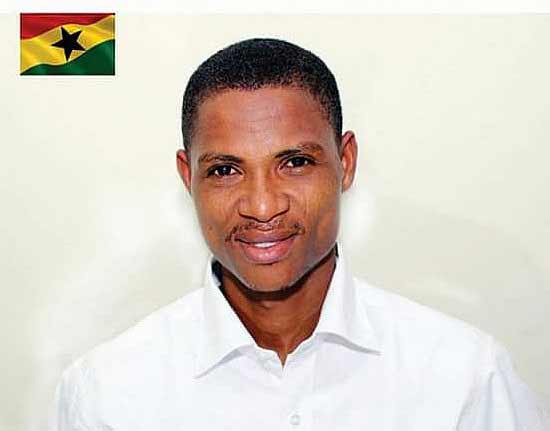 The current Madina Constituency Parliamentarian, Staunch NDC Member, Human Rights Lawyer and Former NDC National Youth Organizer, was born on February 12, 1979 in Accra New Town, Ghana.
Prior to his Master's Degree in Oil and Gas Law (LLM) at the University of Ghana, Legon, Kojo Sosu did a Bachelor of Arts Degree in Sociology from same University and further had a Bachelor of Law at the University of Ghana.
After obtaining his Professional Law Certificate from the Ghana School of Law, Sosu Esq was then called to the Ghana Bar in 2010.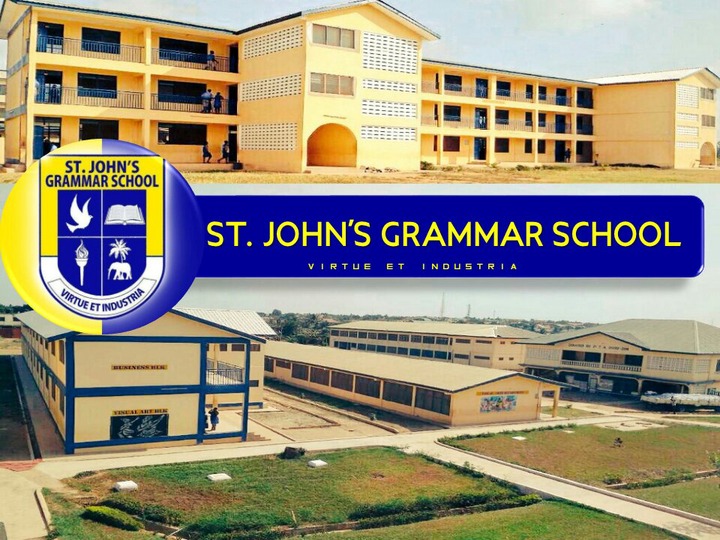 View pictures in App save up to 80% data.
Hon. Francis-Xavier Kojo Sosu is proudly an old student of St. John's Grammar Senior High School, Ghana.
6. Tsatsu Tsikata, Esq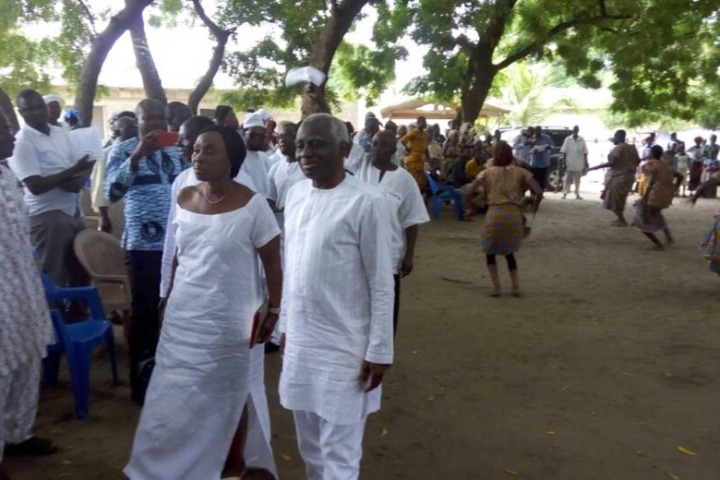 View pictures in App save up to 80% data.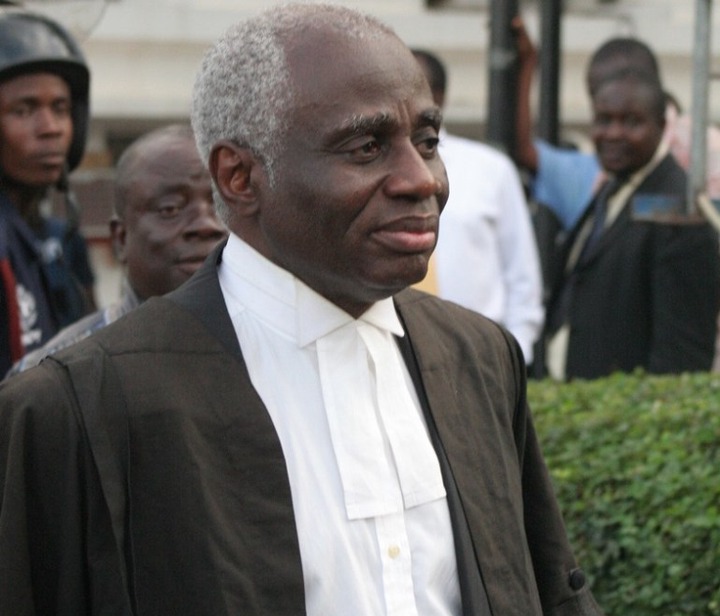 View pictures in App save up to 80% data.
The former Chief Executive Officer of the Ghana National Petroleum Corporation, NDC's staunch Legal Counsel, Academician and renowned and intelligent Lawyer was born to Mr. Godwin Kraku-Sru Tsikata and Mrs. Tsikata on October 1, 1950 in Keta in the Southern part of Ghana's Volta Region.
Among the students Tsatsu has lectured at Law Faculty of the University of Ghana, Legon include Alban Bagbin (current Speaker of Parliament), Freddie Blay (former Speaker of Parliament) and Professor Kwamena Ahwoi.
Prior to that, Tsatsu tutored at Oxford University and held a Junior Research Fellowship as well.
Tsatsu is well-known for his strong intellectual prowess, and this was clearly evident during his early years in school.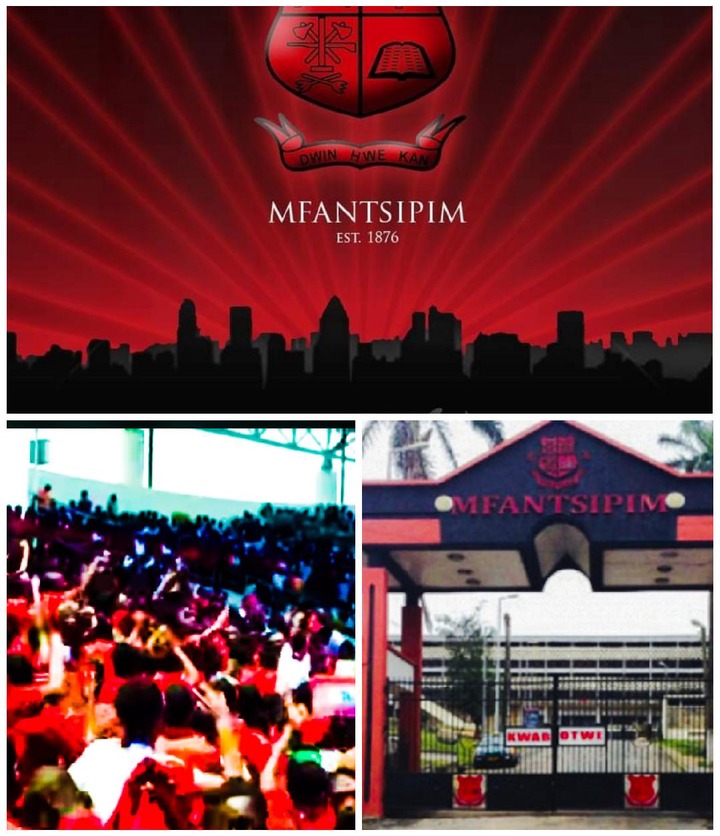 View pictures in App save up to 80% data.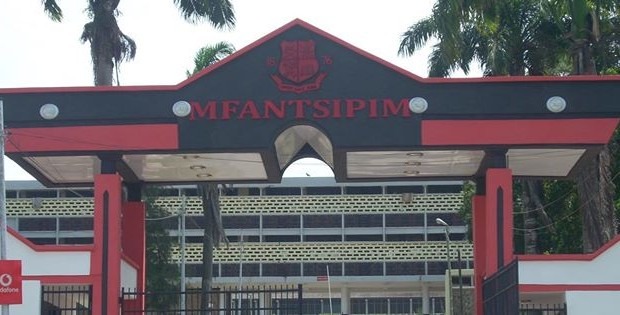 View pictures in App save up to 80% data.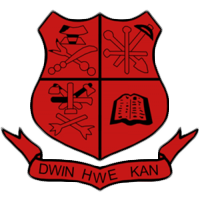 View pictures in App save up to 80% data.He had his secondary education at the Mfanstsipim School on a United Africa Company Scholarship.
And right after obtaining an LL.B First Class Honours at the University of Ghana at the age of 18, the renowned Ghanaian Lawyer was awarded a Postgraduate Scholarship by the University of Ghana to study at Oxford University.
He did his magic again, and graduated with First Class Honours in Civil Law (this is equivalent to a master's degree in other UK universities).
Mr. Tsikata is an elder of the Asbury Dunwell Church, Accra, and married to Esther Cobbah, with three children.
He is currently the Lead Counsel of the Petitioner, Mr. John Dramani Mahama, regarding the ongoing 2020 Election Petition in the Supreme Court.
Credit: Ghana'sthirdeye