Five cars were burnt beyond recognition with six people injured in a fire outbreak at a mechanic shop at Assin Fosu in the Central region on Friday afternoon.
According to the mechanics, all efforts to get the fire service personnel to the scene proved futile.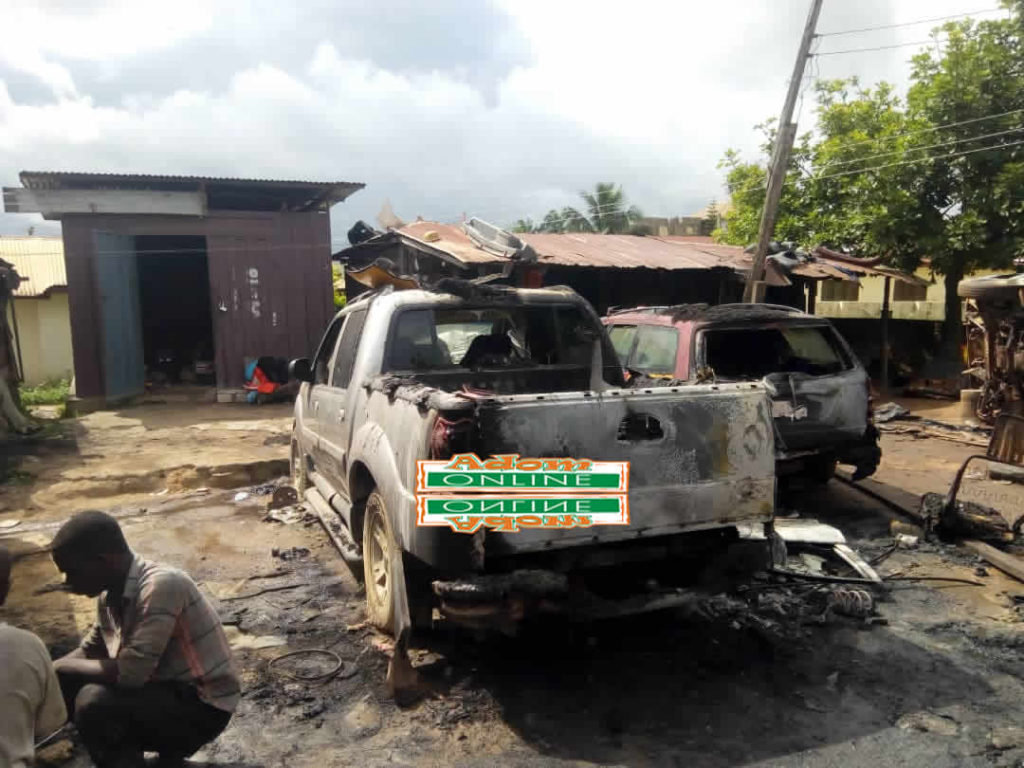 Speaking in an interview with Adom News, the Assin Fosu Municipal Fire Commander, DO1 Charles Semekor, explained their vehicle had broken down at the time the call for their help came through and there was nothing they could do.
"The Assin Fosu Fire Service Station was contacted at the initial stage of the disaster but we couldn't go to the scene because the fire tender had developed a mechanical fault so we were waiting for maintenance officers and since we are not supermen, there was no way we could have quenched the fire," he justified.
Meanwhile, he condemned the shop for not having a fire extinguisher which he believes could have stabilised the situation when the fire started.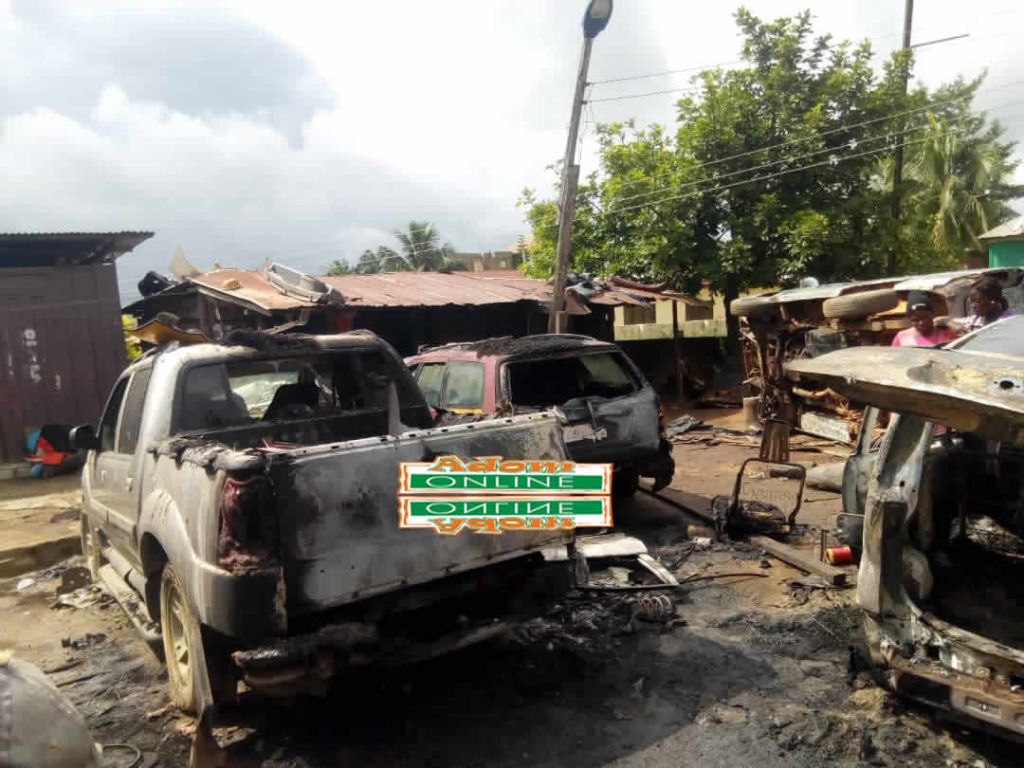 "We have on several occasions advised them on the need to have a fire extinguisher but they have refused to heed to our advice so it was not our fault," he said.
The cause of the outbreak is yet to be established as fire officers will visit the scene on Monday.
Source: Adomonline.com