Professor John Owusu Addo is regarded as the repository of historical facts about the evolution of Architectural education in Ghana. He was trained as a teacher but his love for arts coupled with the desire to know more about architecture led him to pursue a career in it. The result was he became the sixth registered architect in Ghana and the first Ghanaian head of the Department of Architecture, of the now Kwame Nkrumah University of Science and Technology [KNUST].
John was born on 30th May 1928 in Akwadum in the Eastern Region of Ghana as the second child of his mother and a son to a 60-year old man. He hails from Koforidua in the Eastern Region, where his mother was from. Around the year 1931, the Methodist church had started at Akwadum, and his father being one of the first converts was asked to bring his children to school. John was the most suitable of his siblings at that time.
The first school John attended was the Akwadum Methodist School at the age of six in 1934. When he finished class 4, he moved to Koforidua Methodist School where he stayed with his sister and her husband. He finished Standard 7 with a distinction. At the age of 13, John lost his father and his brother-in-law had the financial muscle to only support him to Teacher Training College. He went to Wesley Training College between 1944 to 1947 and was encouraged to go to an Art school when he was in his 4th year at Wesley College.
John sat for the entrance exams to the art school which he passed and went to Achimota school to pursue arts. While in Achimota, he read about architecture but had little knowledge of what it entailed. He continued to finish the art course in 1950.
John eventually passed the London Matriculation Exams in 1951 and got his first station at St. Joseph's Training College [now College of Education], Bechem-Brong Ahafo. In 1952, he was transferred to the Kumasi College of Science and Technology [now KNUST]. While working there, his interest in Architecture got triggered again by some building projects at that time on the Okodie road and the Engineering workshop at the academic area of the school campus. By divine luck, John chanced on an advertisement on an admission to read architecture in the Gold Coast gazette; he applied and was invited for an interview which led him to be one of the selected three to study architecture at Regent Street Polytechnic [now University of Westminster].
After his architecture studies, he worked with Architect Kenneth Mackenzie Scott in his London office. Upon returning to his homeland Ghana, John was appointed to work with the Public Works Department [PWD]. However, he declined this appointment because no provision was made for his accommodation and his salary was less than 18 pounds per month, which he deemed inadequate. He then reached out to Kenneth Scott to be employed in his Accra office and got a job there from 1959 to 1961.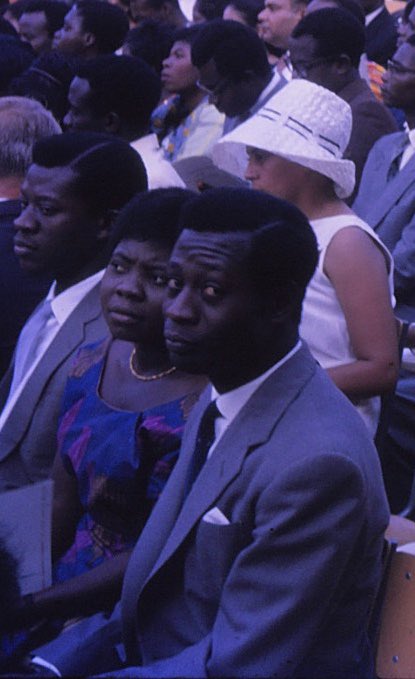 After working for a while upon his return, John got an invitation from the Registrar of the Kumasi College of Science and Technology to serve as a senior Architect at their Development Office. He accepted the offer after the school agreed to match his offer of 120 pounds from Kenneth Scott in 1961. He was offered the opportunity to teach in addition to the Department of Architecture but declined to state he had little experience at that time. At the Development Office with a team of three Yugoslav Architects [technical aides from Yugoslavia to Kwame Nkrumah], John was involved in projects on the school campus such as 2 houses on ridge road, Unity Hall Students' residence, etc and few private houses outside the school campus.
In 1974, Professor John Owusu Addo was appointed the Head of Architecture Department at KNUST landing the tag of the first Ghanaian head of the department. He later became the Dean of the Faculty in 1978 and in 1980, was elected the Pro-Vice-Chancellor of the university until 1982.
Professor John Owusu Addo spent most of his professional life in Academia but was able to work on certain notable projects like the Cedi House, supervised Construction of Accra International Conference Centre, Bomso Clinic, Asuoyeboah SSNIT Residential flats, Otumfour's Residence [Manhyia-Kumasi], and Unity Hall, KNUST.
Source: archpose.com