[ad_1]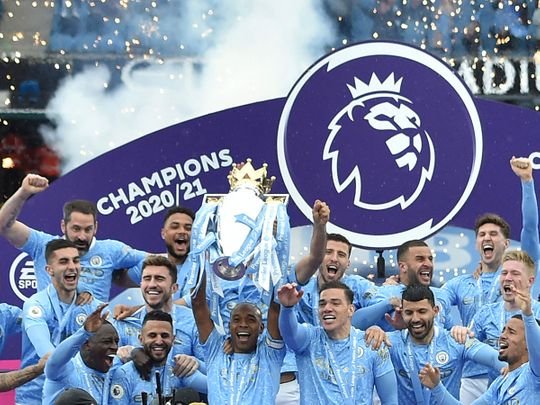 The English Premier League is back and excitement among football supporters across Ghana is reaching fever pitch as we count down until the newly promoted Brentford take on  the Gunners at home at the Brentford Community Stadium this Friday night at 20.00.
https://twitter.com/BrentfordFC/status/1425706112720932867?s=08
Arguably the most competitive league in the world, the prospect of a new season brings a renewed sense of joy, hope and even despair for football fans all over the world as the drama unfolds on and off the pitch over the next nine months. Will Jack Grealish live up to his price tag?  Will Harry Kane be stuck at Spurs forever more? Can Raphael Varane steer Manchester United to a long awaited premier league title?  Can Liverpool keep up the pace and continue to challenge for the title without Salah, Mane, Keita & Matip when the African Cup of Nations kicks off in January?
So many questions and so many unknowns.  However, football fans are never shy of an opinion, a prediction or engaging with some footy gossip and transfer speculation and there is no better place to be and experience it all than on Twitter. Before, during and after each big match, Twitter is What's Happening!? and will feature premium content, real-time reactions and the best conversation as Ghanian football fans cheer on the return of their favourite players and teams from the Premier League.
To make the matches even more entertaining and prepare football fans for the lengthy in depth debates, we have compiled a list of some of the best features on Twitter to help get the most out of the season.
Twitter Spaces 
We've always followed people for their Tweets and now Spaces, the live audio conversation feature on Twitter, lets you hear their voices and talk about what's happening now and what's most important to you – live.  From Tweeting to talking, reading to listening, pundits, journalists and supporters alike can host and engage groups to discuss all the special highlights and relive the beautiful Premier League moments that capture the supporters' imagination. Spaces give supporters the chance to hear people's voices and opinions, which will bring football conversation and banter on Twitter to life in a completely new way.
Twitter Emojis
Words provide endless ways to express what you're thinking or feeling. But sometimes a simple emoji paints a thousand words. When your team scores that incredible 'worldie', look at our exhaustive list of Twitter emojis when words are just not enough to describe your feelings.
Twitter Trends and hashtags 
Whether you are using an iOS app, Android or the Twitter app, trends are available for you. Trends are listed in many places, including the Home timeline, Notifications, search results, and profile page.  Check out the official hashtag, #PL, which will take you to all of the related content. It will also allow you to follow the conversation and keep up to speed with the unfolding events. Don't be left out, use hashtags to join the premier league conversations! Official individual match hashtags follow this format #BREARS (i.e. Brentford Vs Arsenal).
Twitter Topics 
Have a favourite team or footballer? Twitter has created a series of custom Topics for the Premier League that will keep your timeline popular with top Tweets and content. You can also see Topics in search results when they're related to searches you make, making them a great way to stay on top of what's happening in the Premier League and with your favourite club.
Event Pages
Across all Premier League fixtures, these custom Event Pages will feature top Tweets from trusted accounts. You will be able to follow the action and reactions as they happen for the marquee matches.
Check out the Twitter accounts of the 2021/2022 #PremierLeague clubs


[ad_2]