A Deputy Attorney General, Godfred Yeboah Dame has told the Supreme Court that the current voter register is flawed and undermines the right to vote.
He maintains the register which was compiled in 2012 resulted in "carry-over of the sins and ills with the old voter registration system in Ghana hitherto".
His statements were contained in the Deputy AG's legal arguments to the Supreme Court urging it to back the EC's decision to exclude the use of the existing voter ID card in the registration exercise slated for June 30.
The NDC contends the EC's position is contrary to law and will amount to thousands being disenfranchised if the court permits it to use Passport and the Ghana card as proof of citizenship.
The Deputy AG argues the only legally recognised voters ID card is the card compiled pursuant to C.I 72 in 2012. He says the court's decision in the Abu Ramadan case rendered all cards compiled prior to 2012 out of use.
The cards obtained in 2012, he however maintains, is equally problematic as individuals acquired that card by using the previous card.
He, therefore, says "the soundest and most efficient way to protect the right of the Ghanaian under article 42 going forward is to start with a tabular rasa shorn and stripped of all the constitutional breaches, ineligibilities and violations of the C.I 12/C.I 72 eras".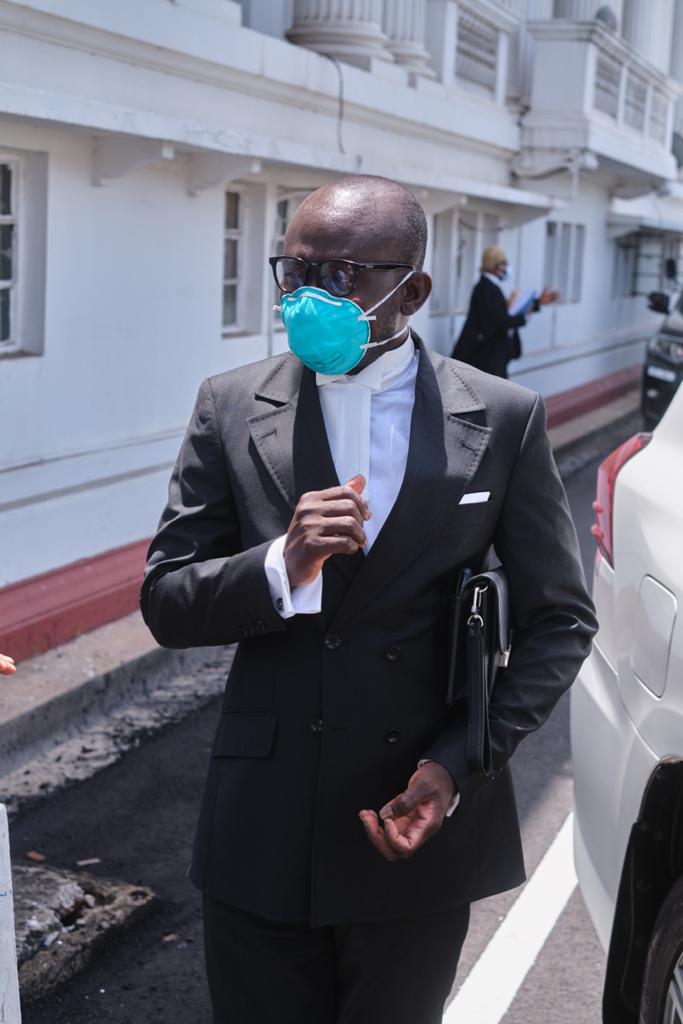 The Deputy AG also backs the EC's view that it's officers by relying on a training manual used for the 2012 compilation of register acted contrary to law.
This manual he says relaxed the rules for proof of eligibility contrary to what had been prescribed by C.I 72. The C.I, he explains, made the proof of eligibility i.e showing that you are a citizen and 18 years of age, mandatory.
A new register Mr. Dame believes will serve the country better at ensuring that eligible citizens get onto the electoral roll.
He ends his submission by stating that; "It is necessary that the highest court of the land expresses a firm resolve to consign the suns and ills of the previous voter registration exercises undertaken up to 2016 to history, by upholding the Ec's non-inclusion of the old voter identification card as means of establishing entitlement to vote.
"This will be the most logical and soundest way of ensuring a register of voters with a greatly reduced risk of importation of fundamental flaws, defects, and irregularities which impede the conditional functions of the 2nd defendant under articles 42 and 45(a) of the constitution. "