We know that English is a universal language, that helps us to communicate and interact with others outside our native language.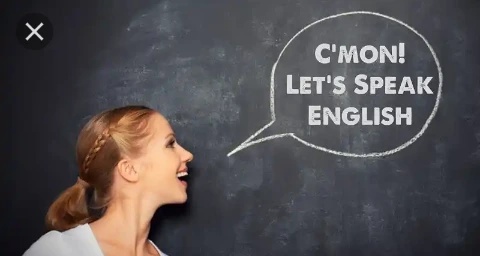 View pictures in App save up to 80% data.
Most of us makes some grammatical blunders unknowingly. Yes I know that no one is perfect, am not perfect and you over there reading can't be perfect too. But we can help each other by sharing and learning through the knowledge we have, because there might be someone out there who might be in need of whatever we have to share. When you share your knowledge with others, it helps to deepen your own knowledge and engrains what you know. I'm super glad that you are reading this.
Here are some grammatical blunders and their corrections.
1) Asking "Who is that?": We often ask this particular question when there is a knock on our door. "Who" is a word used to know the identification or recommendation of a person, for which "that" seems rather rude, lacking politeness or courtesy when used together. The correct way to ask the question should be "Who is it?" It sounds more polite. Or it is also preferable to use "Who be that?" At least you speaking pidgin instead of sounding rude.
2) Saying "I want to barb my hair": This statement is also wrong. The meaning of "barb" is is far from cutting the hair. Some people make a lot of mistakes in their spoken grammar and they are not even aware of this. I've been hearing a lot of persons saying this, and I wonder if they checked the dictionary before saying it, well I guess they didn't. "Barb" means different things entirely from what they are trying to say. The correct way to say it is "I want to barber my hair" because it means to cut the hair or beard of a person. Don't worry I get your confusion, "barber" is also a name given to a person whose profession is cutting hair and beards.
3) Saying "Exercise patience": This is also a grammatical blunders because "exercise" is any activity designed to develop a skill or ability, it is also a physical activity intended to improve strength and fitness. So you see it, from the meaning of "exercise", you can see that the statement is wrong. Patience can't be exercised! Instead of committing a grammatical blunders, the correct way to say it is "Be patient".
4) Saying "More grease to your elbow": This is highly incorrect. Please make the dictionary your friend because you can be insulting someone unknowingly to you. "Grease" means animal fat in a melted or soft state. Telling someone that is simply saying the person should have more animal fat to his elbow. Chai!🤦 Please the correct way to say it is "more power to your elbow". Check the meaning of elbow so you can understand my point.
5) Saying "My body is scratching me": Biko this is very wrong. To "Scratch" means to rub a surface to remove itching. Your body can't scratch you, it can itch you that will result to you scratching it. Saying "My body is scratching me" is a grammatical blunders. The right way to say it is "My body itches me or is itching me".
6) Saying "You are mannerless": This is the highest grammatical blunders because "mannerless" isn't a word.
Please try to be a good native speaker of English, remember that it is a universal language. The correct way to say it is "You are ill-mannered".
7) Saying "This shoe did not size me": My dear reader this is very incorrect. "Size" does not have anything to do in this statement. "Size" in this statement is a noun and it can't be in the place of the verb. The correct way to say it is "This shoe doesn't fit me".