Muammar Gaddafi, popularly known as Colonel Gaddafi, had an obsessive interest with female bodyguards. The Libyan ruler was escorted by his bodyguards on his every move.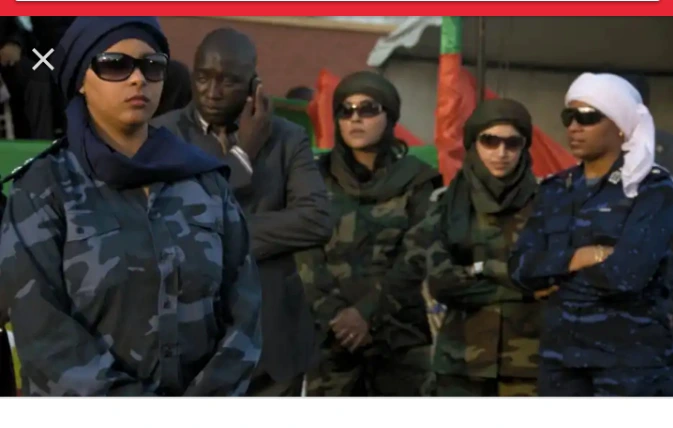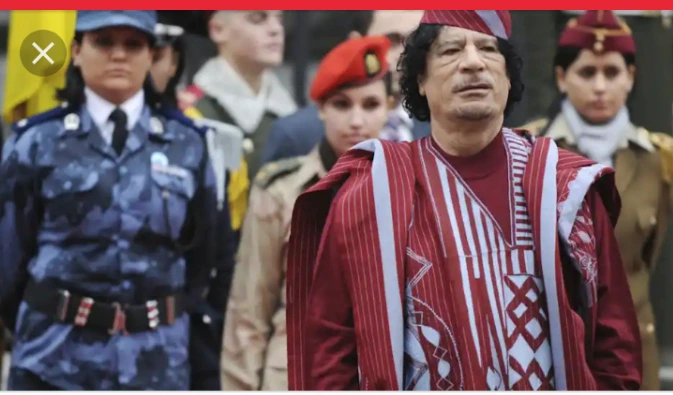 Col. Gaddafi was always surrounded by three permanent bodyguards. On every trip, they used to accompany him. Whenever Gaddafi travelled outside his country, heused to take four additional bodyguards who were selected by Gaddafi himself.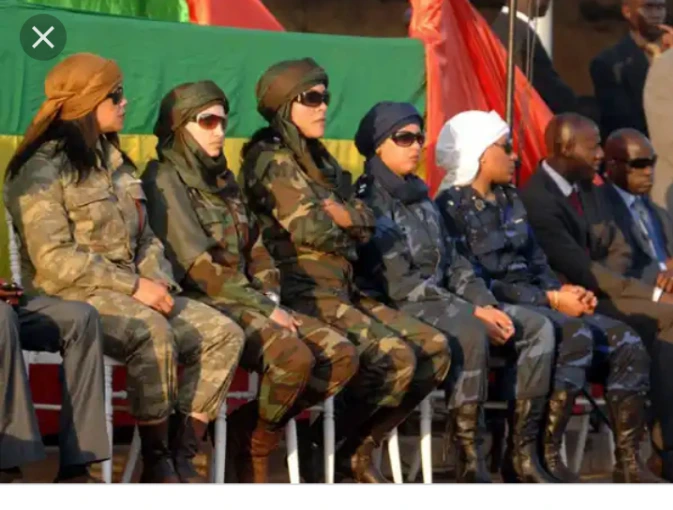 They all had to be virgins and were sworn to chastity before becoming official bodyguards. Also, they were made to take an oath that they would give away their lives for Gaddafi's safety.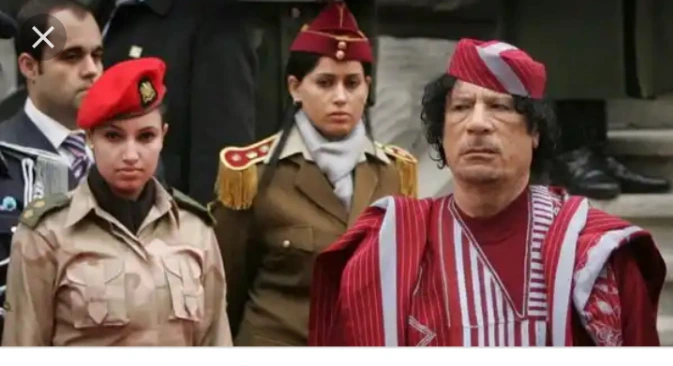 If his followeres were to be believed,  Col. Gaddafi's idea of keeping only female bodyguards was aimed at showing to the world that the females in his country were no less capable  than males.
His official bodyguards were said to never leave Gaddafi's side irrespective of what time of the day it was.
A special training was provided to interested volunteers and those who could resist the tough training were then trained in firearms and martial arts. The final selection was made by Gaddafi himself.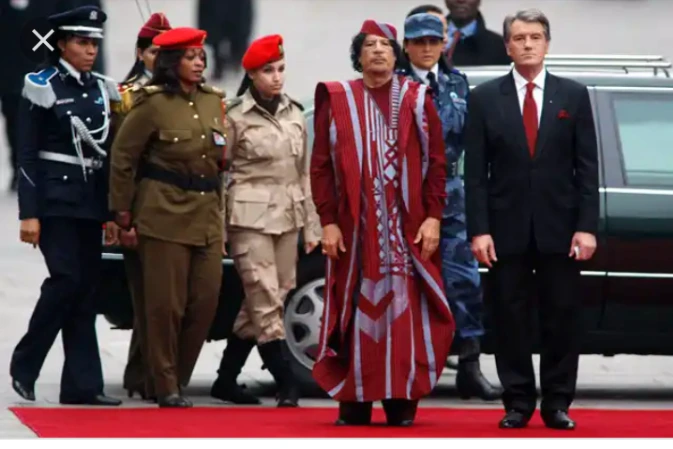 Although the rumours had it that Gaddafi asked for sexual favours from the bodyguards.
The girls used to wear lipstick, nail-paint and high heels.
In 1998, during an attack by Islamic fundamentalists on Gaddafi's convoy, it was believed that Gaddafi's favorite bodyguard took all the bullets aimed at Gaddafi on herself and died.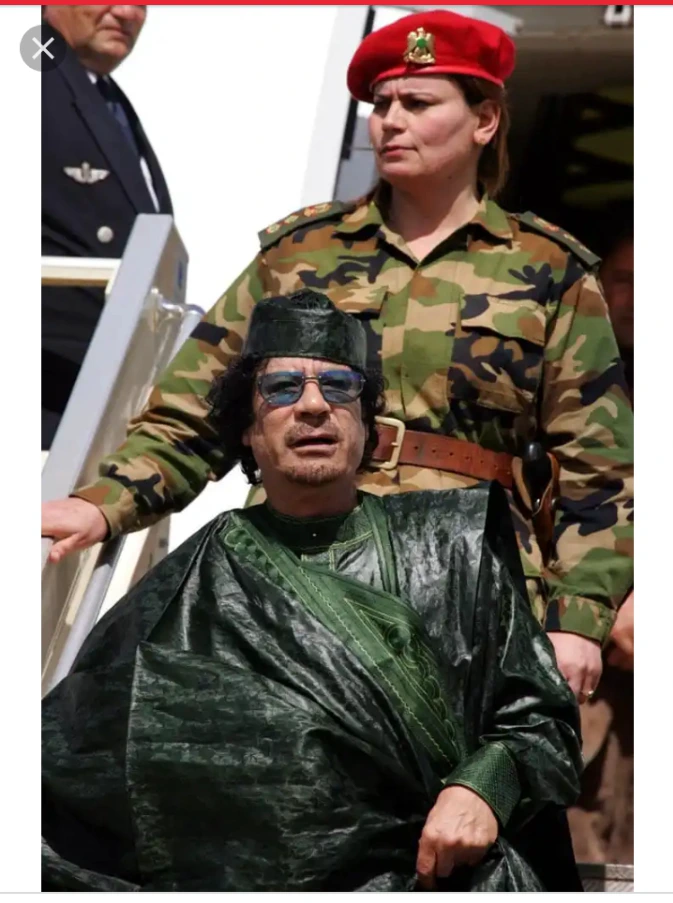 Source: indiatvnews.com