[ad_1]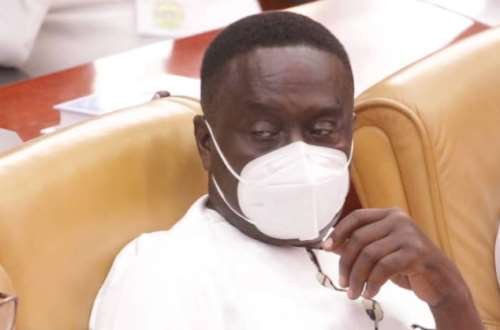 A five-member panel of the Supreme Court presided over by Justice Yaw Appau has struck out an application from the Member of Parliament (MP) for Assin North Constituency James Gyakye Quayson over his dual citizenship case.
The apex court panel also awarded a cost of GHc5000 against the MP in favour of the first interested party  Michael Ankomah Nimfah, the petitioner.
This was after his lawyer Justine Pwavra Teriwajah withdrew the application as was deemed by Justice Appau as "premature."
The application from the MP of Assin North Constituency, James Gyakye Quayson, at the Supreme Court was to invoke the supervisory jurisdiction of the apex court to assume jurisdiction over the case of his dual citizenship at the Cape Coast High Court.
The Electoral Commission was the second Interested party in the case.
In court on Tuesday, a day before the High Court in Cape Coast had fixed to deliver its judgment in the matter, the Supreme Court said there was nothing before it per the application.
The petitioner, Michael Ankomah Nimfah, contended that Quayson held dual citizenship as a Ghanaian and a Canadian at the time of his election, and therefore must be restrained from performing the duties of a Member of Parliament.
In court on Tuesday, when the parties appeared before the panel which also include Justice Gabriel Pwamang, Justice Gertrude Torkornoo, Justice Nene Amergatcher and Justice Yoni Kulendi, the court said, the application ought to have been first raised at the High Court for a determination.
Then, the court said, if they were not satisfied or if there was any constitutional issue of interpretation, then the apex court is called up to settle.
But, following from the records, there was no decision the High Court has made for the Supreme Court to be called upon to intervene as per this Certiorari application.
Justice Appau pointed out that, the application was premature and "we think you didn't lay the foundations well."
EIB Network's Correspondent Murtala Inusah reports that, lawyer of the MP had a tough day with the Justices before withdrawing the application.
It also came up in court that, lawyers of the MP failed to comply with the High Court's orders to file written submissions, with their hopes on the Supreme Court.
Source: Ghana/Starrfm.com.gh/103.5FM/Murtala Inusah


[ad_2]