[ad_1]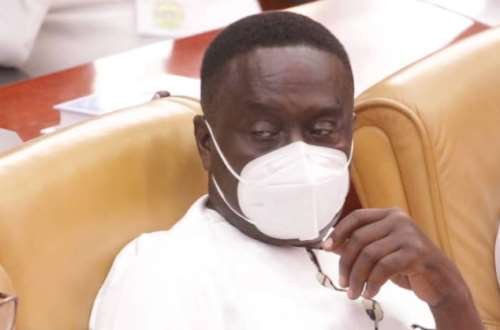 The election of James Gyakye Quayson as the lawmaker for the Assin North constituency in the Central region has been nullified by a Cape Coast High Court over his eligibility.
The court has therefore directed for fresh election to be held in the constituency to choose a new MP for the area. Justice Kwasi Boakye read his ruling in court on Wednesday, July 28, 2021.
The petitioner, Michael Ankomah Nimfah, contended that Quayson held dual citizenship as a Ghanaian and a Canadian at the time of his election, and therefore must be restrained from performing the duties of a Member of Parliament.
Ahead of the ruling, the National Communications Officer of the National Democratic Congress Sammy Gyamfi accused the registrar at the Cape Coast High Court of colluding with the governing NPP to manipulate court processes against the Assin North MP James Gyakye Quayson .
According to him, the registrar Ustaz Hamza had refused to show up or open the registry of the court to enable lawyers of the embattled MP to file the motion for the trial judge to refer the case to the Supreme Court.
"The NDC can see a deliberate and evil conspiracy between the Court's registry and the NPP to manipulate the court processes and decision in their favor, all in an effort to steal the Assin North seat from the NDC. And this begs the question as whether or not the trial judge is privy or party to this shameful conduct of the Court's registry.
"It is very shameful to say the least, that Judicial officers who are supposed to exhibit independence, impartiality and professionalism in their work have compromised their integrity and are lending themselves as pliant tools for the manipulation of judicial processes by the desperate and despotic NPP/Akufo-Addo/Bawumia government," he wrote on Facebook.
Ghana/Starrfm.com.gh/103.5FM


[ad_2]