Didier Drogba has been awarded an honorary degree in the Ivory Coast for his contribution to football in his home country as well as helping restore stability in the West African nation.
The former Chelsea star has been credited with helping bring peace to the Ivory Coast.
Drogba famously helped enact a ceasefire in 2005 after securing qualification for the World Cup.
The 43-year-old has also thrown himself into charity work throughout his playing career, once donating his £3m signing on fee from an endorsement deal with Pepsi to build a hospital in the Ivory Coast.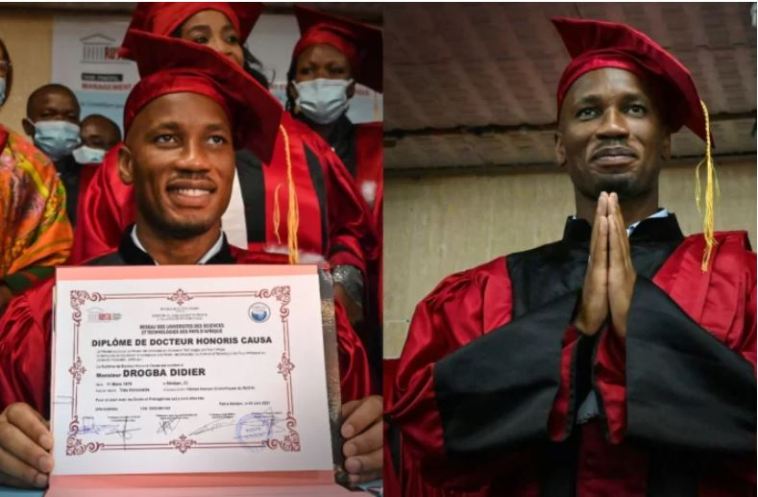 Drogba's outstanding work has now been recognised by the Réseau des Universités des Sciences et Technologies (RUSTA), and the Chelsea legend was seen beaming as he accepted his honorary degree on a proud day for the former striker.
The Ivorian has also made big strides in helping grow the game in Africa.
In 2020, Drogba was awarded the UEFA President's Award.
Source: goalballlive.com