Visit the NSS Certificate Collection Portal, Enter your NSS number, Check your details and click on Continue.
Enter your digital address (GPS address) in capital letters, Select confirm and continue if your GPS is captured or I'll type my address and Give Consent.
Copy and save your Electronic Consent Authorization. Only the NSS personnel, by themself, may sign this form Any attempt to impersonate the owner of the records is criminal and may lead to prosecution
Select Continue and Tick the box to confirm that, you are the rightful owner. Click on Authorize and continue.
This area contains all the information you've entered, read through to see that, all the information are correct and tick the box to accept the terms and condition. Select the continue to proceed.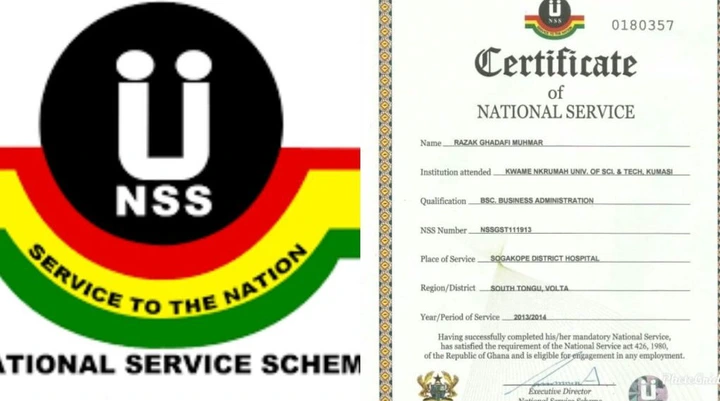 You will receive a congratualtion message upon completion of the section which read;
Congratulations, your delivery information has been successfully submitted! You would be notified when your Digital Certificate has been sent to your email, and physical certificate to your address.
You will receive an email from the NSS which read; Your National Service Digital Certificate is attached and ready for viewing in Adobe Acrobat pdf format. You can save, view, and print it at your convenience. If you are unable to open the attachment.
To view or download your certificate, you will receive an sms from NSS which includes the date of birth and password.
Your default password consists of your date of birth (as registered with NSS) in the format YYYYMMDD, followed by the first four letters of your Surname in capital letters.
To view your Digital Certificate, simply enter your password in accordance with the provided format. Please keep document passwords safe, and away from unauthorized persons.
Credit: EduTec2021