Black Friday is almost upon us and this year many retailers have extended their deals for the whole week.
And hot on its heels will be Cyber Monday, a phrase coined back in 2005 when online shopping needed promotion, but is increasingly becoming less relevant.
There will be bargains to be had but shoppers need to keep their wits about them. Here are some top tips.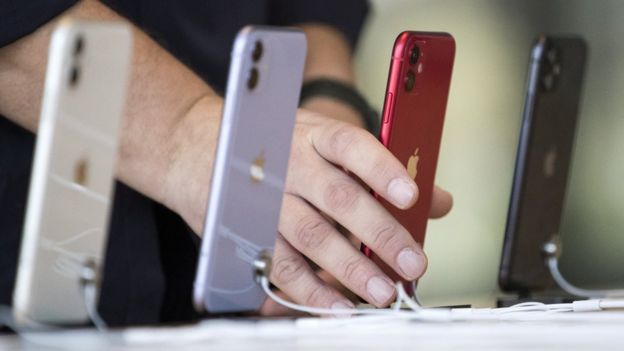 iPhone 11 – probably not in a half price sale
You're unlikely to get 50% off the latest iPhone.
Newer products are still going to sell well at their original price so there is less incentive for firms to put them on offer – especially tech devices.
Consumer website Which? also suggests being cautious about apparently amazing offers on unknown brands.
It found that one in five Black Friday shoppers did not read any reviews of the products they bought and advised people to do their research and be wary of unusual brands.
Watch out too for unfamiliar stores that significantly undercut their rivals.
Trustpilot and Reviews.co.uk are two popular sites where you can draw on past customers' experiences.
In addition, it can be worth double-checking whether the retailer is based outside the EU as that might signal they are selling "grey market" items that the manufacturer's regional division will not fix or replace if something goes wrong.
Sending a camera or phone back overseas for repair could easily wipe out any savings you might make.
Bargain checking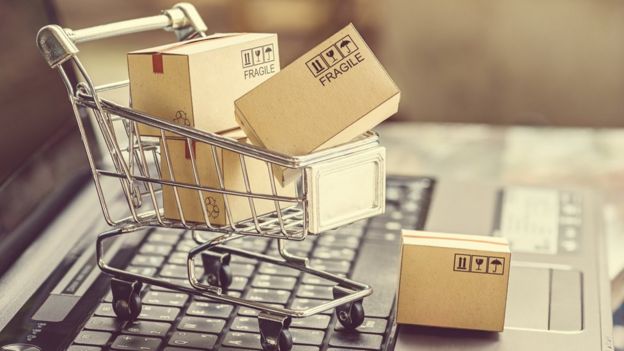 If you do spot a good deal, bear in mind that some stores change their prices several times a day, so it may not last.
In some cases you can guard against this by sticking the product in your shopping cart before double-checking it's a bargain by searching elsewhere.
If the store puts the price up in the meantime, you should still be able to complete the deal at the earlier advertised cost. And if it's gone down, you can empty the basket and then add the product back in again to take advantage of the change.
There are also several websites, apps and browser plug-ins that can aid you on your shopping quest.
One of the most famous is camelcamelcamel, which allows you to see a product's historic prices on Amazon and set up alerts to tell you if it drops to a desired price point.
Keepa offers a similar service. You have to log in to use it, but it offers simple ways to check if prices are cheaper on eBay as well as providing an opportunity to dive deeper into the data.
Media captionConsumer affairs correspondent Colletta Smith's top tips for online shopping
If you prefer Argos to the US retail giants, you should try PriceHistory instead. It lists past prices for items sold by the UK chain rather than drawing you charts, but has a clear user interface and also highlights the biggest reductions of the day by product category.
Voucher codes can also help cut prices further.
There's plenty of sites to find them, but you can also speed up the process by adding an extension such as Pouch or PriceBlink, which automatically flag relevant codes for the online store you are currently visiting. Alternatively, Honey promises to carry out a voucher-scan of its own at checkout and automatically fills in the best code for you if one is available.
In addition, you can draw on other people's bargain-spotting skills by checking out HotUKDeals, LatestDeals.co.uk and the MoneySavingExpert forums – all of which offer finds and comments submitted by other members of the public.
And you could always abandon your basket, by filling it and then not checking out. Sometimes retailers entice you to finish the purchase by offering further discounts.
Stay secure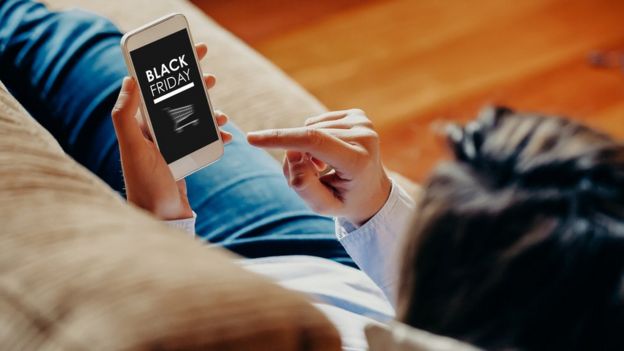 Beware of email deals that sound too good to be true if you just click that link – and check website addresses very carefully.
"Making a website look identical to a well-known retail brand is horribly easy," says Prof Alan Woodward from Surrey University. "Try not to use a link in an email but rather go to the web address you know."
He also advises keeping an eye on your statements in the aftermath of the sales to make sure nobody else has helped themselves to your card details.
Fashion savvy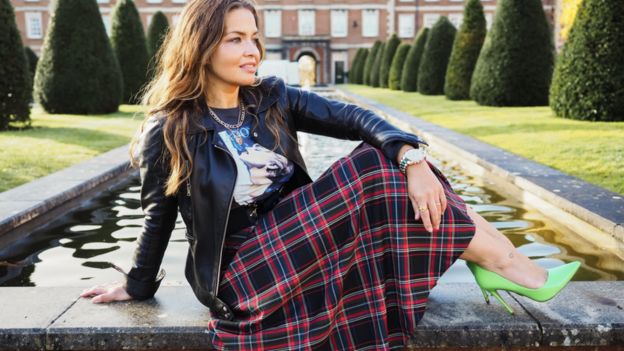 Lots of high street shops are offering deals on chothes and again price comparison websites can help find the cheapest prices.
If buying online, users can opt to collect items from stores to save a delivery charge and also take advantage of cashback sites such as Quidco.com which offers a £15 bonus when shopping via it at over 4,500 brands.
Remember your rights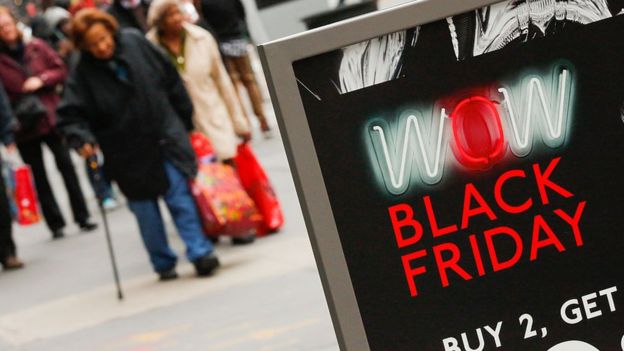 If you buy anything online you have 14 days to change your mind and get a complete refund, says Sarah Pennells, editor of the consumer finance website Savvy Woman.
"You may have to pay to return the item, but if the retailer doesn't tell you whether or not you'll have to pay return postage, it's free," she says.
Ms Pennells also advises paying on a credit card for purchases worth more than £100 (and less than £30,000) as you are better protected if the firm goes bust or you don't receive your item, than you would be if you paid by debit card.